EWA App
Power your earned wage access solution with Argyle.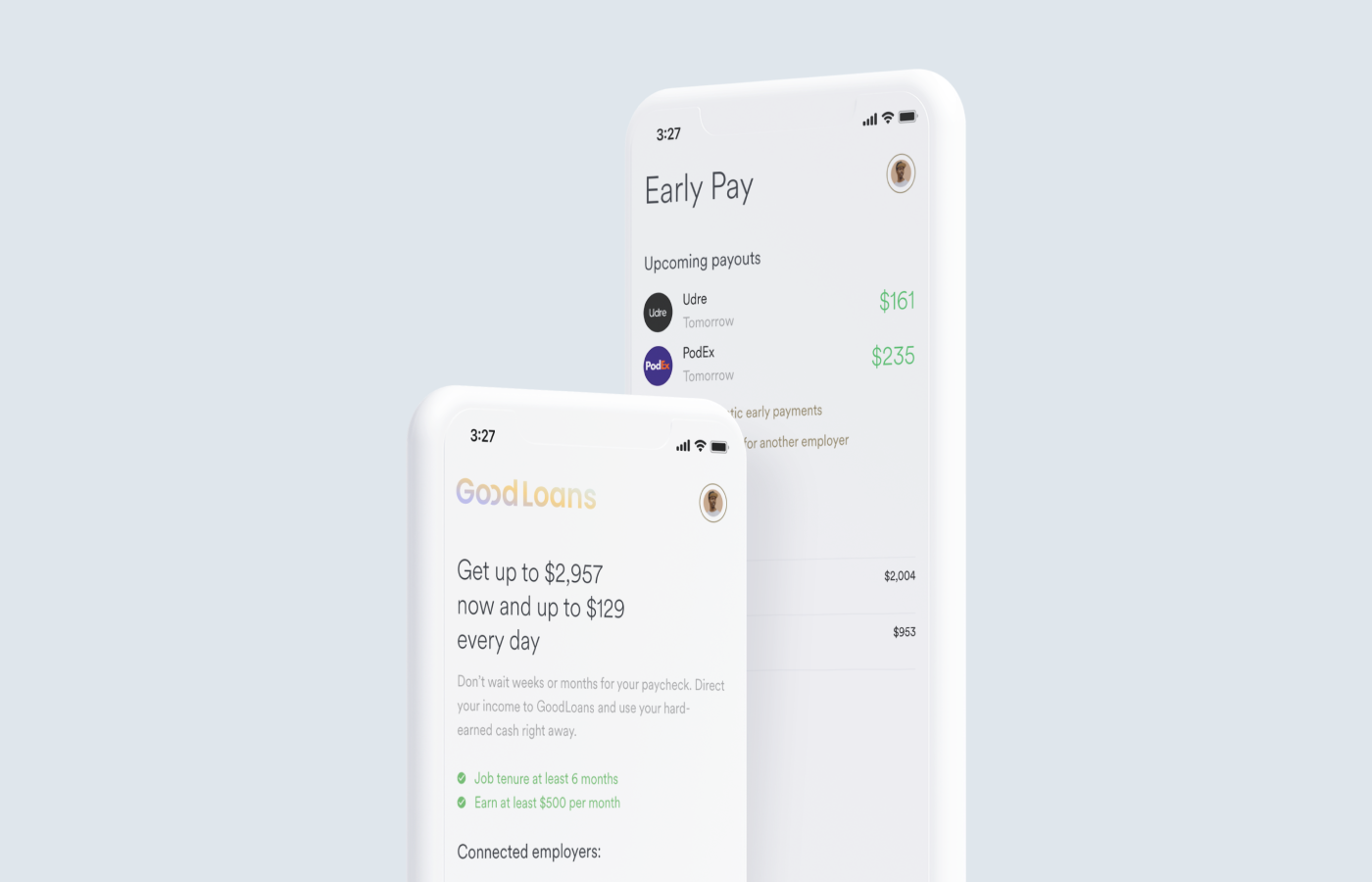 With EWA App, you can receive information about your customer's already-earned income and deduct early payments directly from the customer's payroll. EWA App demonstrates how you can implement an earned wage access solution with Argyle.
This guide provides a brief description of earned wage access and walks you through the EWA App.
What is earned wage access?
Earned wage access (EWA) is a financial service that allows consumer-permissioned access to payroll accounts, enabling new credit products that empower consumers to take ownership of their paycheck. 61% of consumers in the US report living paycheck to paycheck—earned wage access solutions help these consumers to access the money they earn before the end of their pay cycle, giving them more control over their finances and daily expenses. EWA solutions also provide value for financial service providers by expanding their loyal customer base and increasing revenue.
You can build an EWA solution by leveraging consumer-permissioned payroll data from Argyle. The EWA App provides a starting point to building your solution.
Refer to Argyle's Earned Wage Access white paper for more context on the technical intricacies of an EWA implementation with Argyle.
Set application criteria
When you open the EWA App demo, you are brought to an admin screen. Here you must set criteria that determine if a user is able to access their earned wage or if they must try again later when they meet the criteria. The data that Argyle retrieves is compared to the values you set.
You must configure:
How much a person should be earning per month/week
The length of their job tenure
Your users do not see this screen—it exists for administrative purposes only.
Connect payroll accounts
The image below shows an example of how your users can connect their employer or payroll accounts with Link to access early pay with EWA App.

Set up early pay
To set up early pay, your user must log in to their employment or payroll account. Once logged in, the user can see if they are eligible for early pay. If eligible, they see:
The amount of money they will receive instantly (calculated based on their regular income and current day in the pay cycle)
The amount of money they will receive after each work day
The user selects Set up early pay to confirm all details and complete their application. This is what the user sees: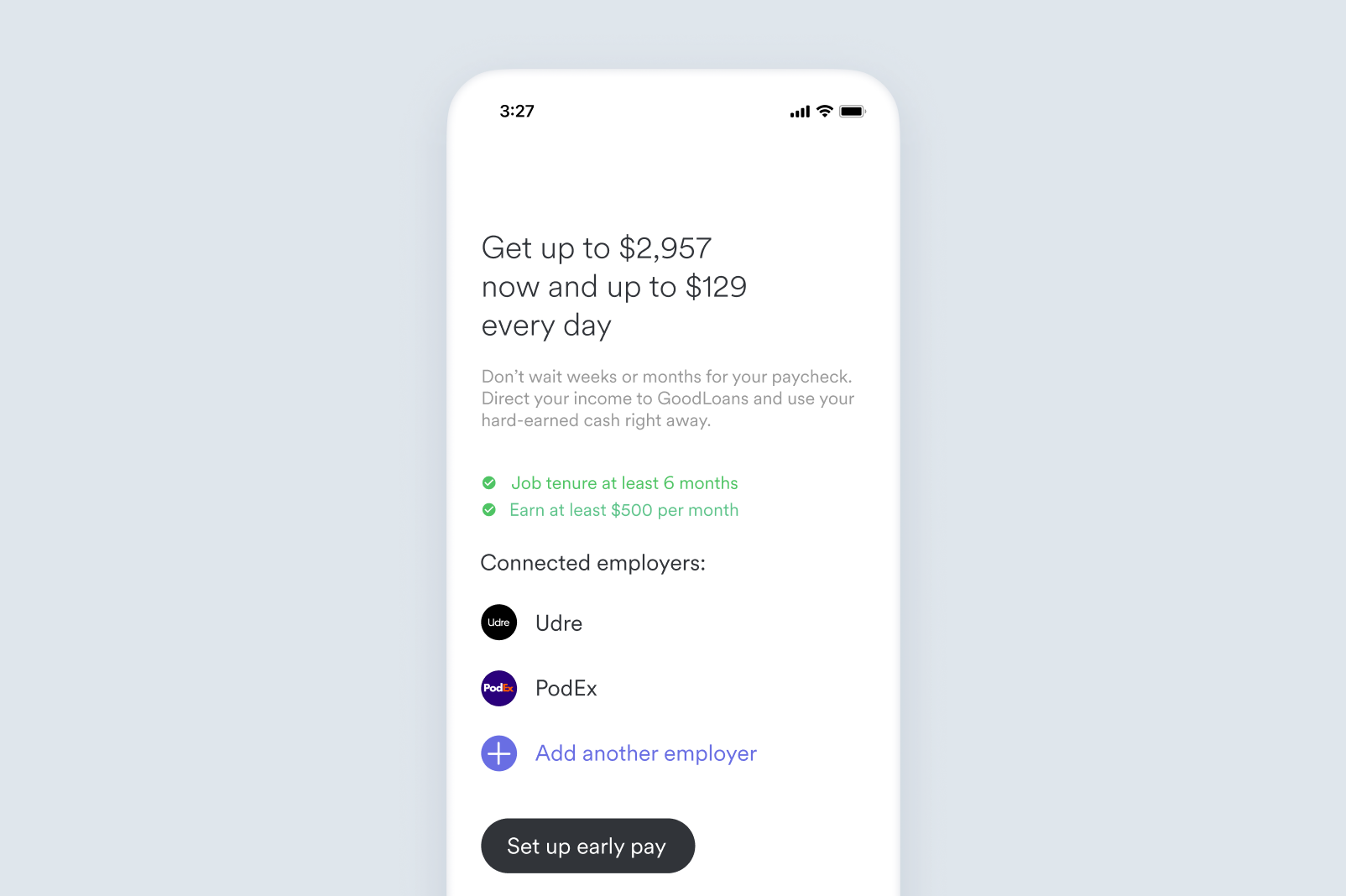 Deposit switching
Once the user completes their application in EWA App, they are directed to the Direct deposit opened screen in Argyle Link to facilitate direct deposit updates for all connected accounts. The user selects Confirm to complete early pay setup and start receiving their income as they earn it.
This user sees a new pay distribution to EWA App: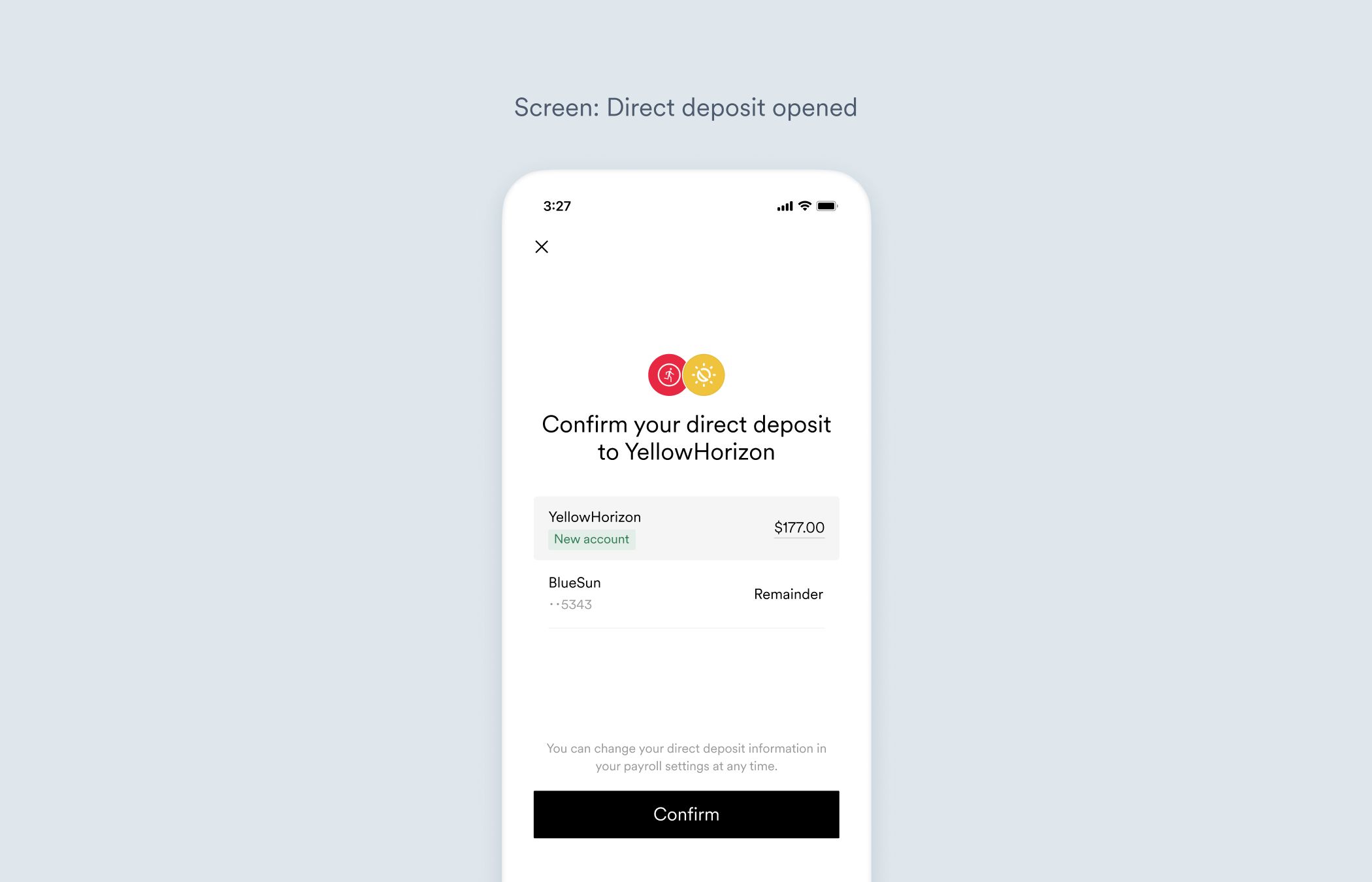 Success and transactions
After successfully directing their income to EWA App, the user can see the amount of money they have received and any upcoming payouts. They can pause the early pay feature at any time and also add new payroll accounts to increase their early pay amount.
The is what these options look like for the user: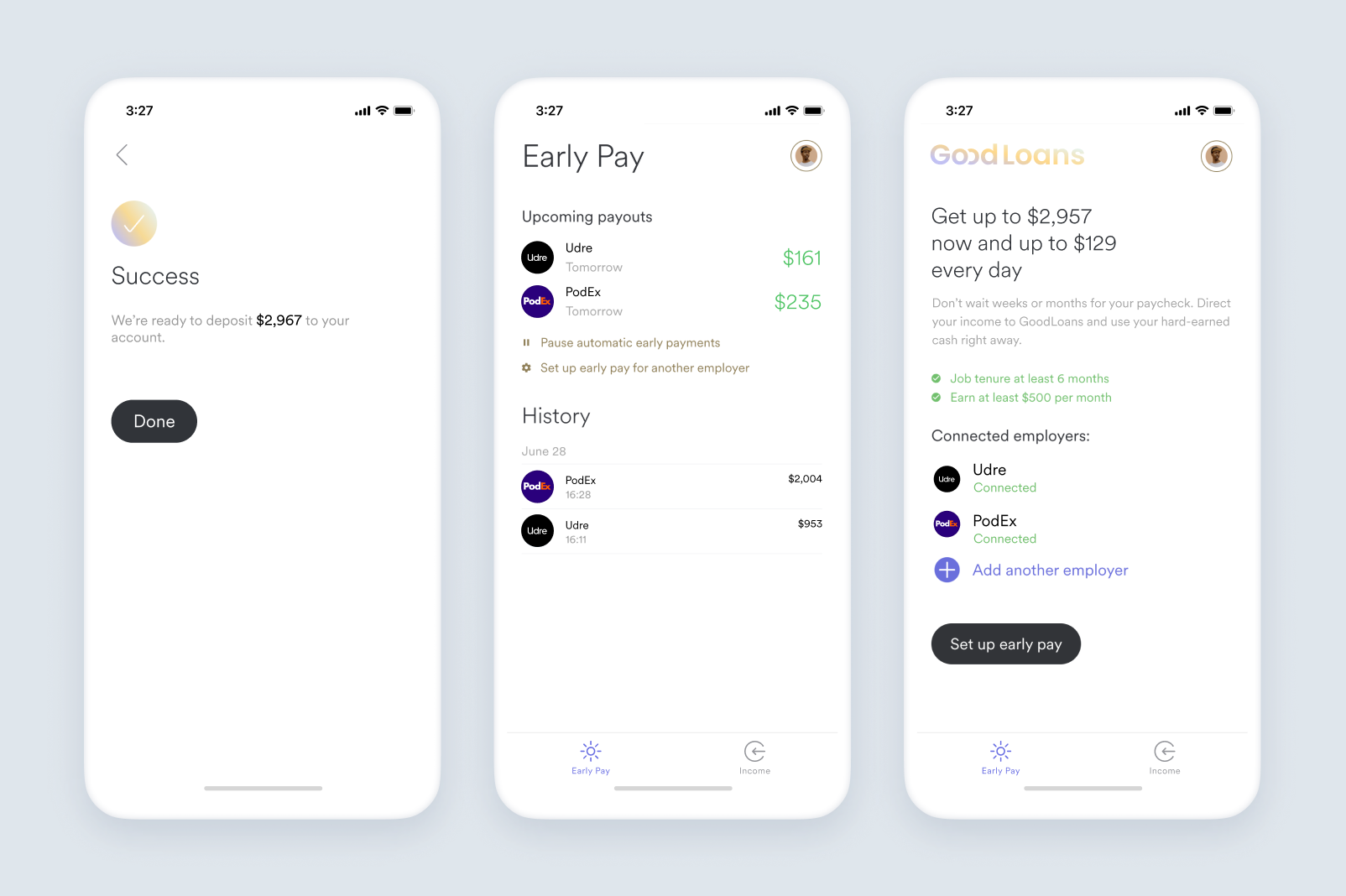 Reset the demo
Follow these steps to reset the EWA App demo at any time:
Navigate to the profile screen by clicking the avatar in the top right corner.
Select Delete my data to remove existing data and return to the first screen of the demo.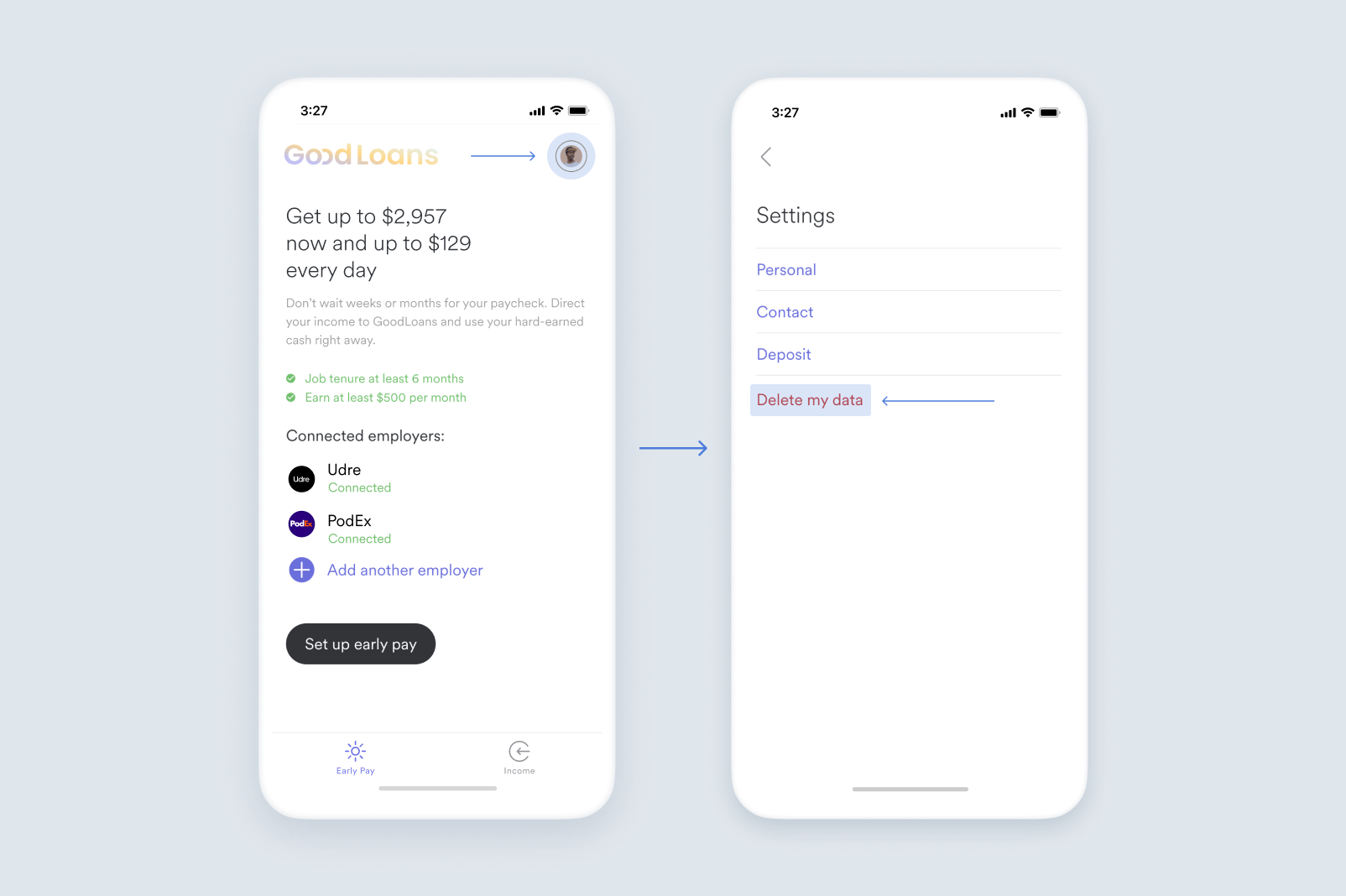 Next steps
Click here to open the EWA App application to test its capabilities in your browser, or visit the EWA App Github repository to clone and test the application in your local development environment.
For more details, reach out to your respective Customer Success Manager, Account Executive or the Support team.
Updated about 2 months ago
---