FAQ
Browse Argyle Console's frequently asked questions.
Argyle Console is your place to understand your users' employment data and manage your Argyle implementation. Here are some frequently asked questions about the Console to get you up and running.
---
How do I add a team member to Console?
1. Sign in to Console with an admin account.
2. Navigate to the account settings menu.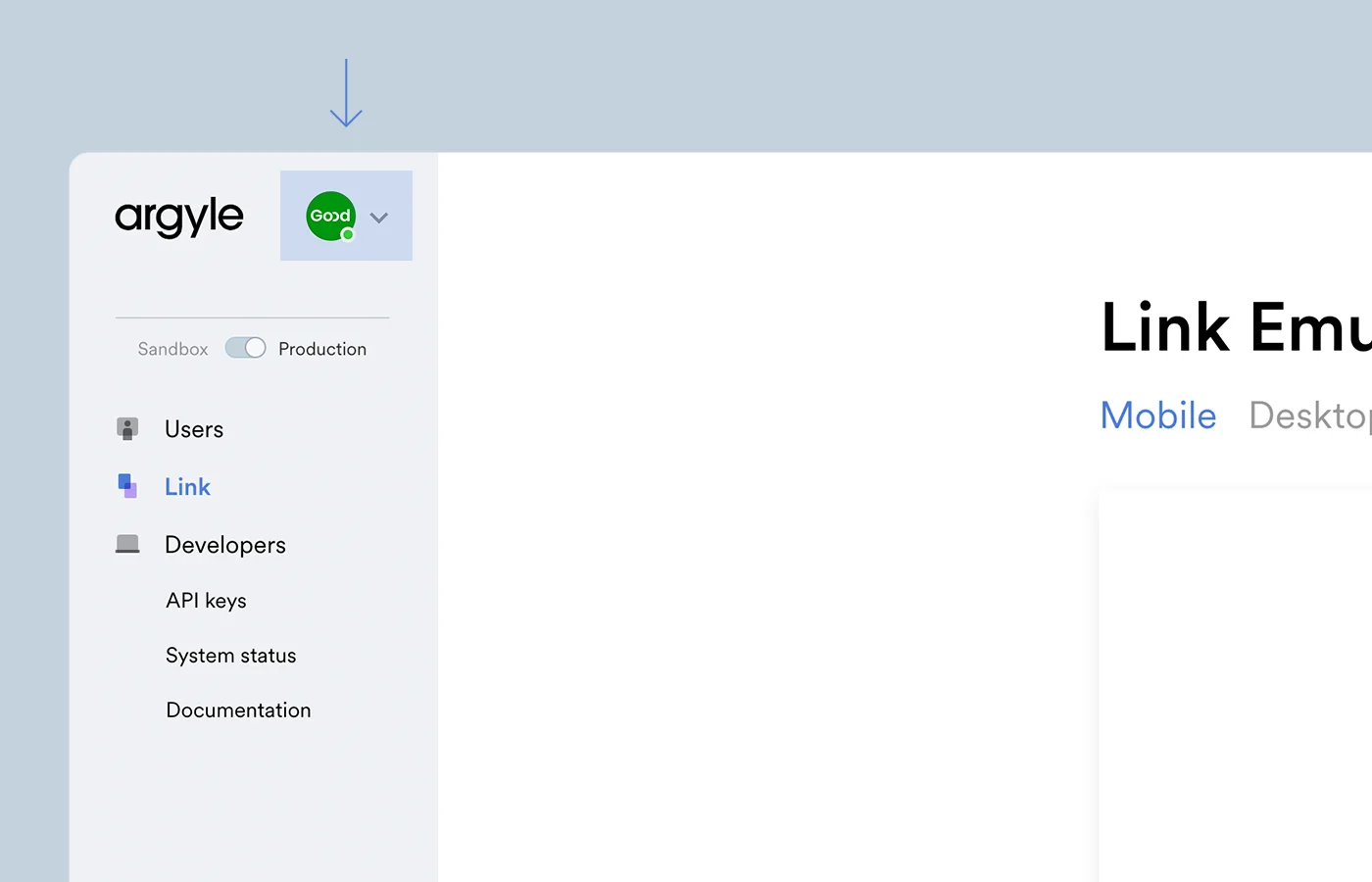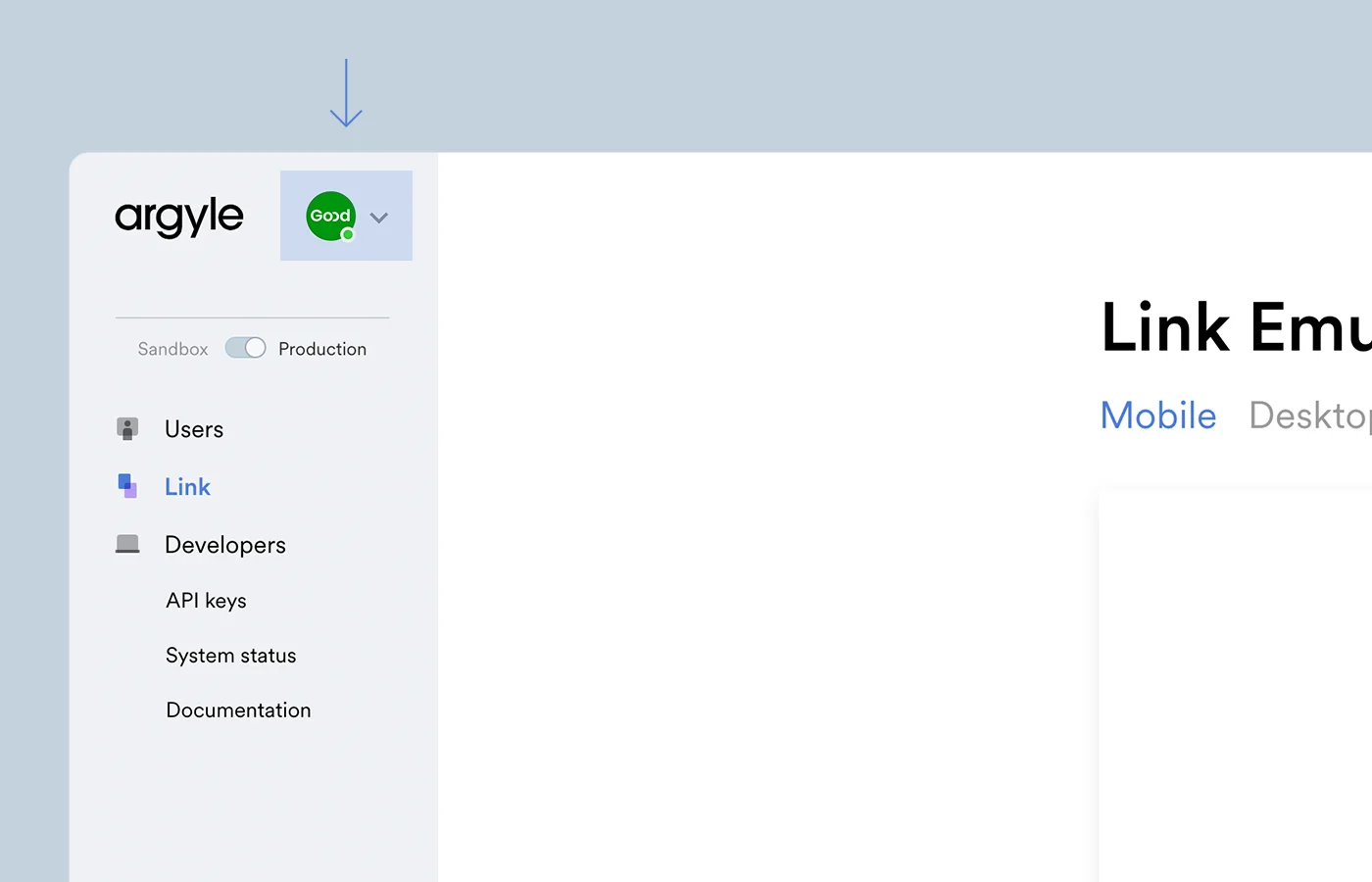 3. Click Console members. This will open a list of all members that are currently added to Console.
3. Click the Invite member + button on the top right.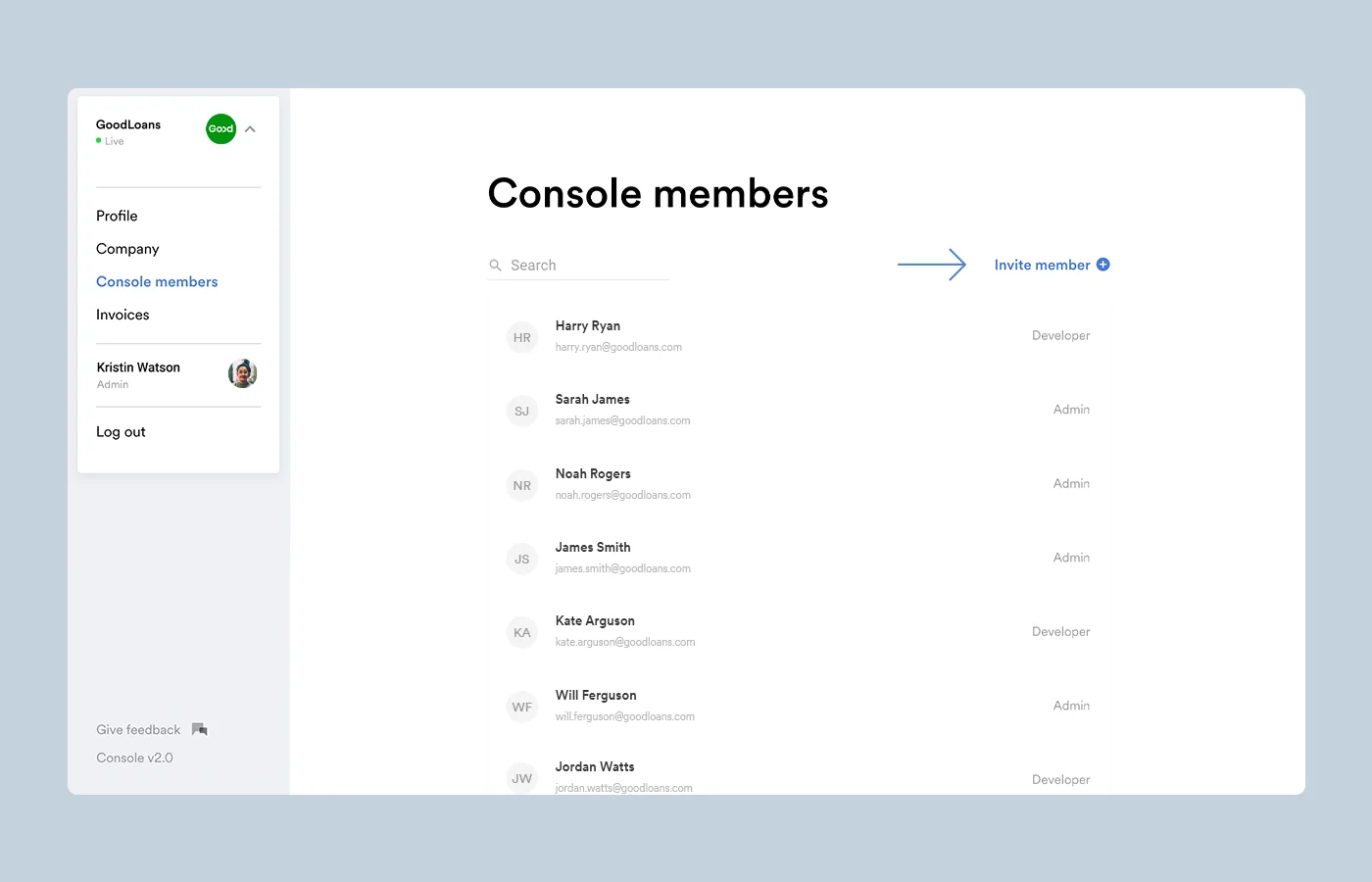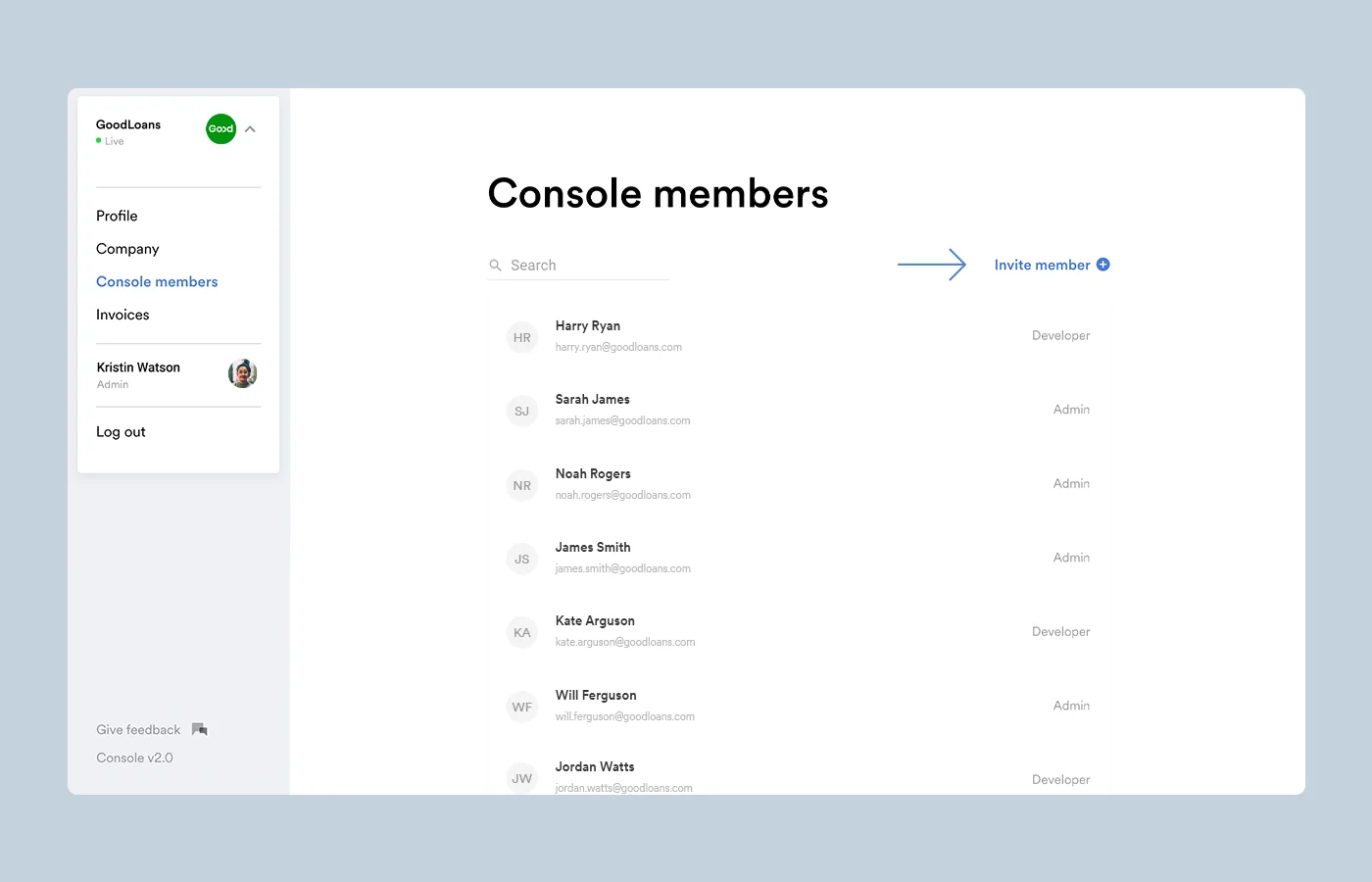 4. Fill out the pop-up with the new team member's details and click the Invite button.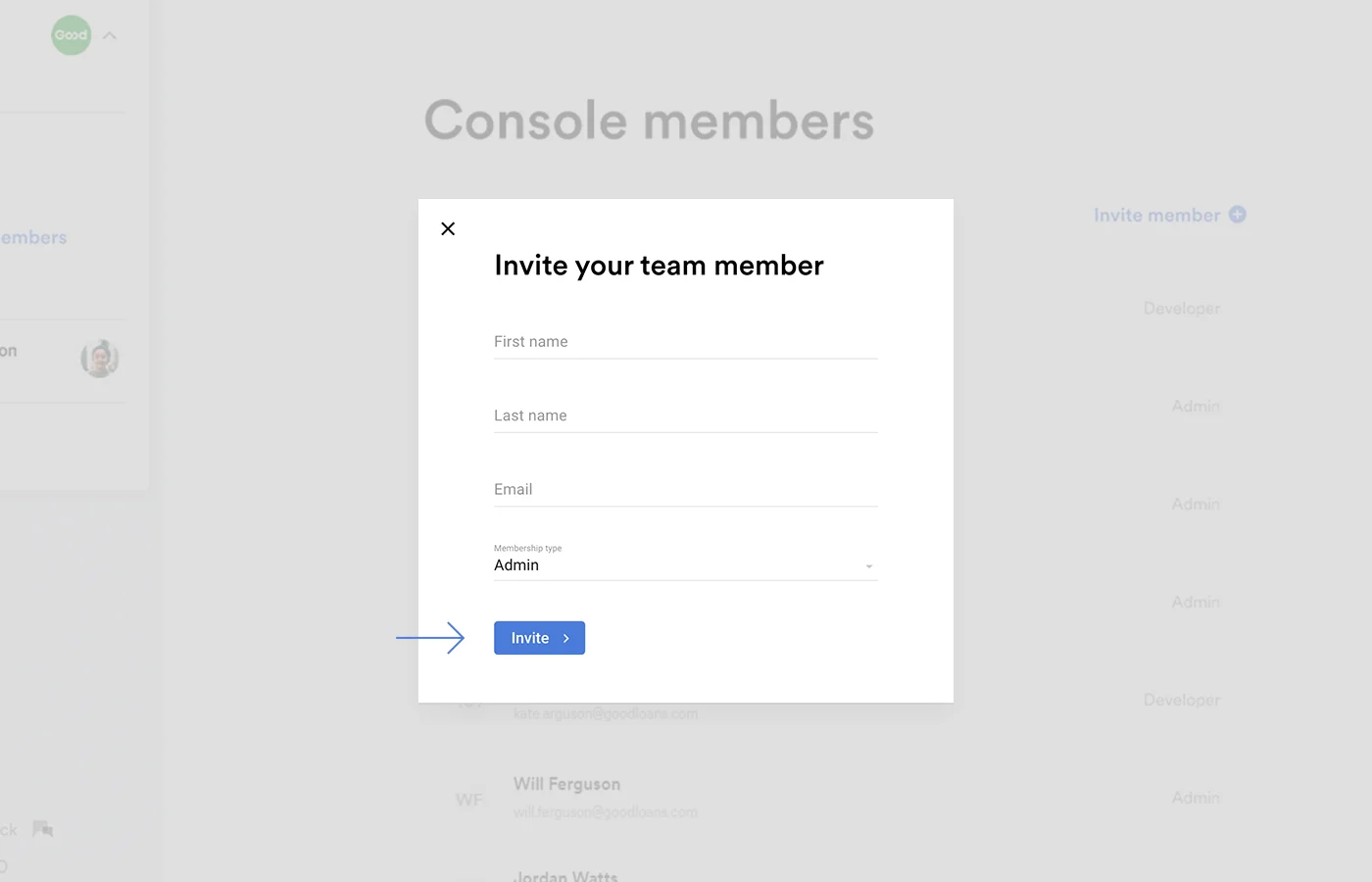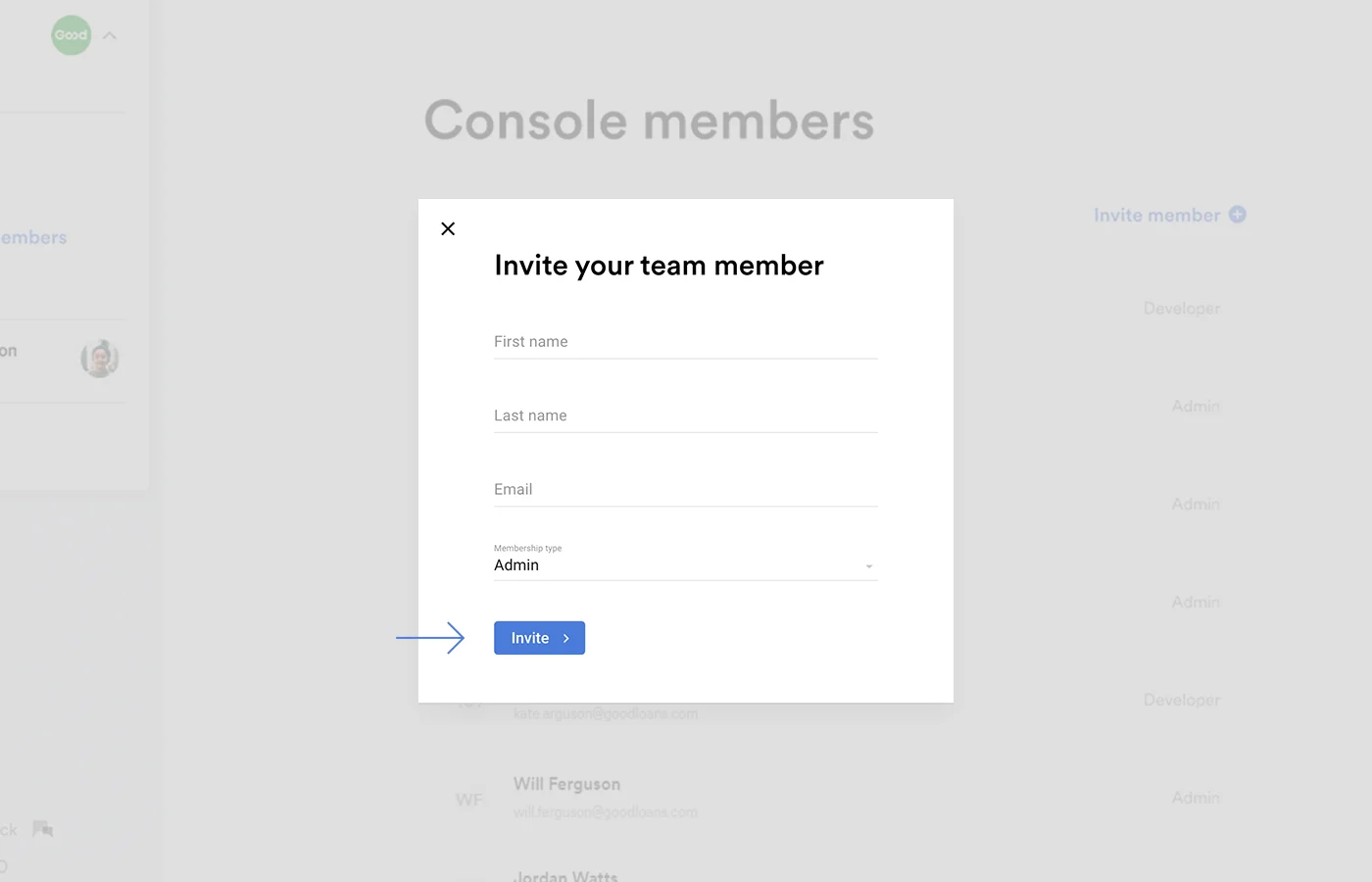 5. Your new team member will receive an email with further details on how to connect to Console.
---
How do I invite a user?
1. Sign in to Argyle Console with an admin account.
2. Click Users: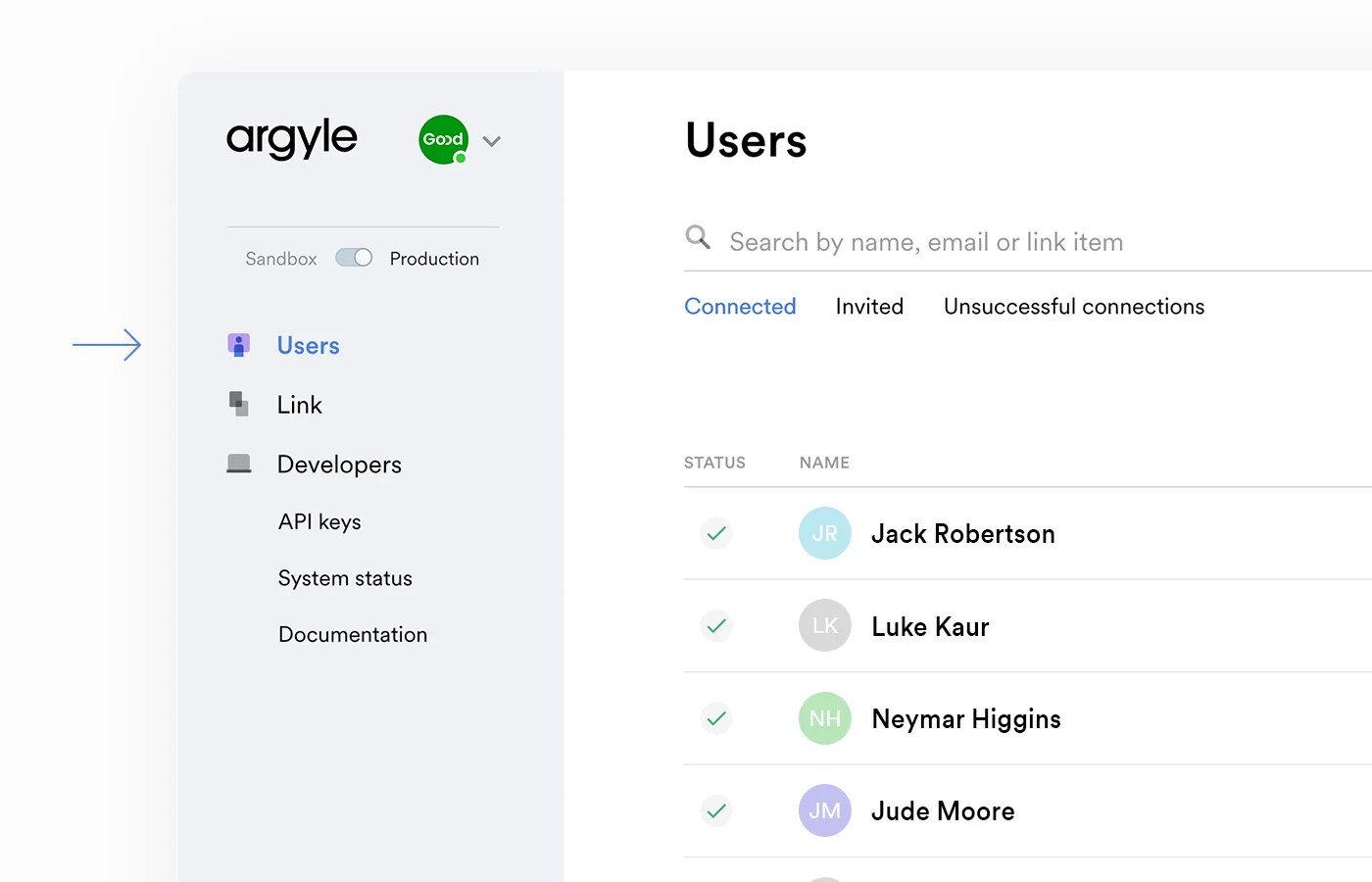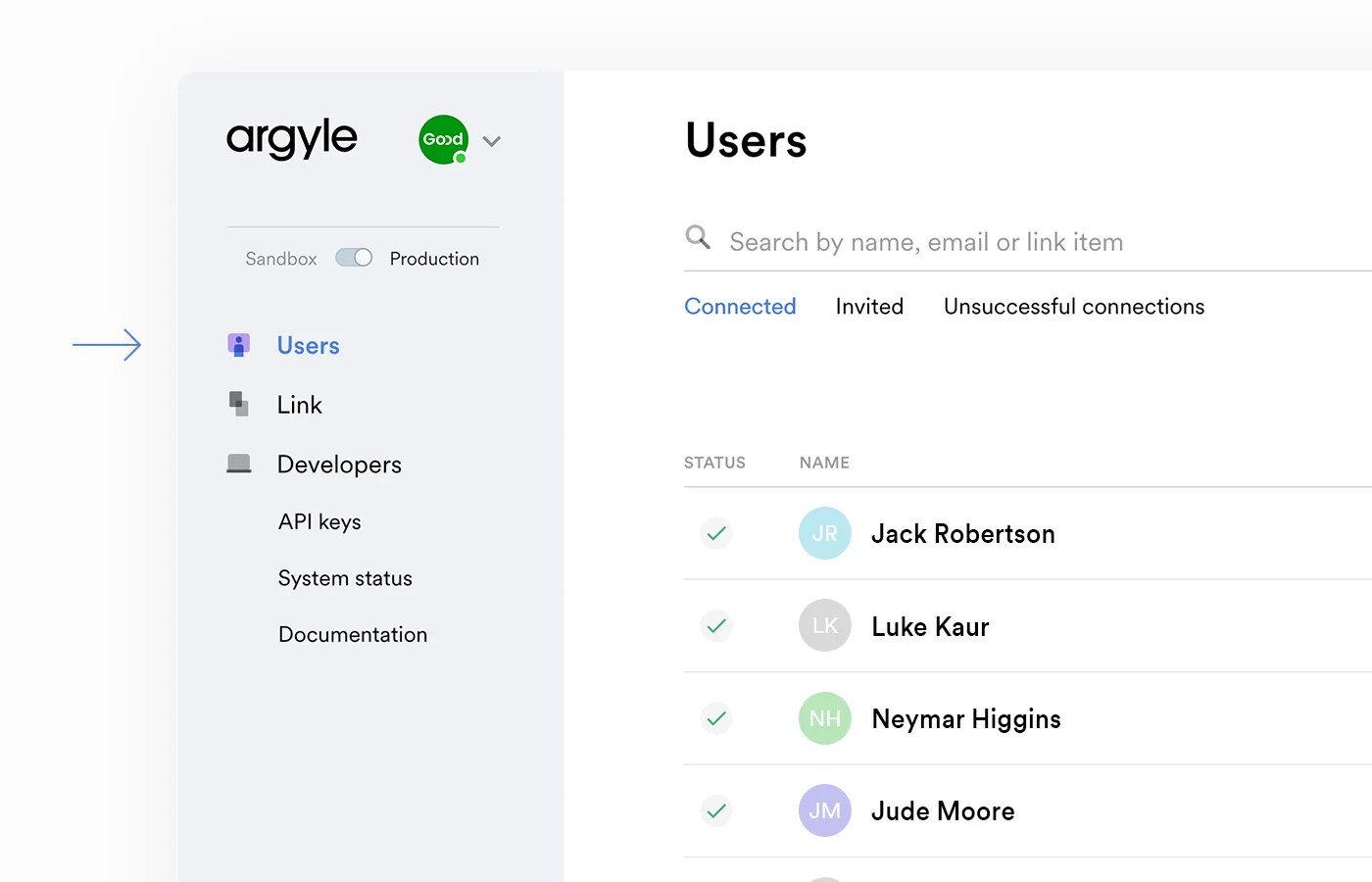 3. Click Invite to add the new user's details:
4. Fill out the user's details (Full name, Email, and Phone number) and select if you would like to have a Verification of Income and Employment PDF sent to you and to the user after they connect their account(s):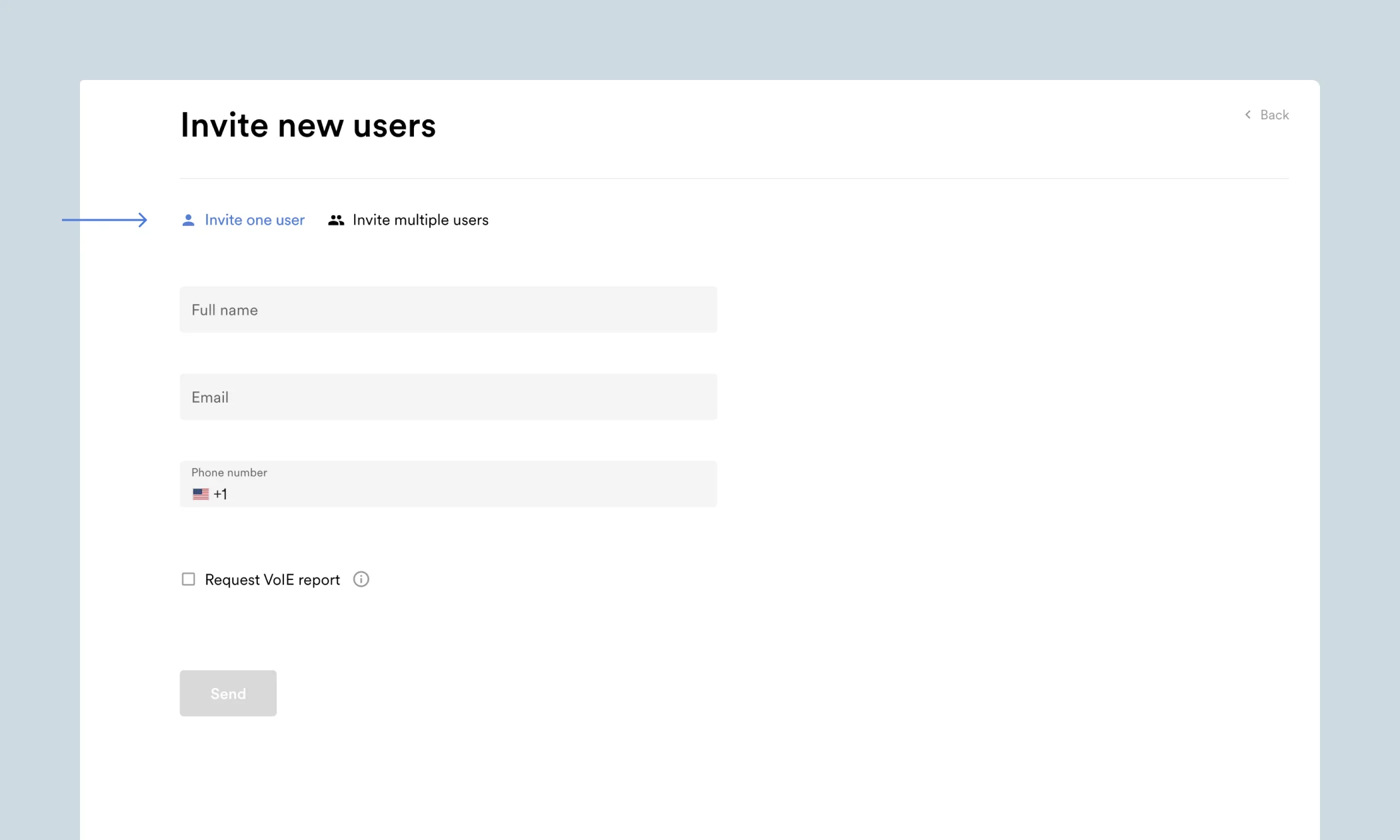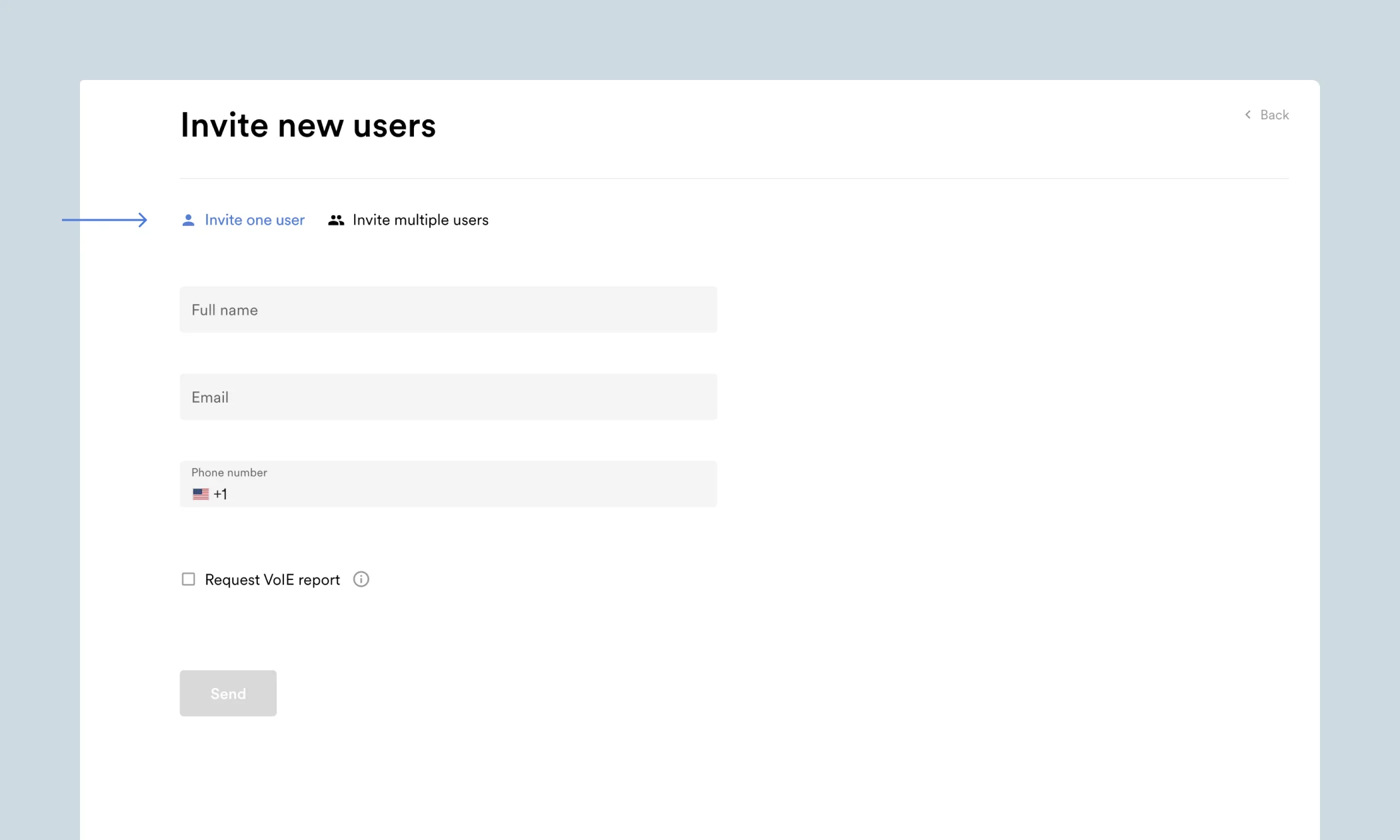 You can also invite multiple users by changing the invitation format at the top. To invite multiple users, you will need to upload a CSV file with all the relevant user contact details (you can explore a reference CSV file in the Console):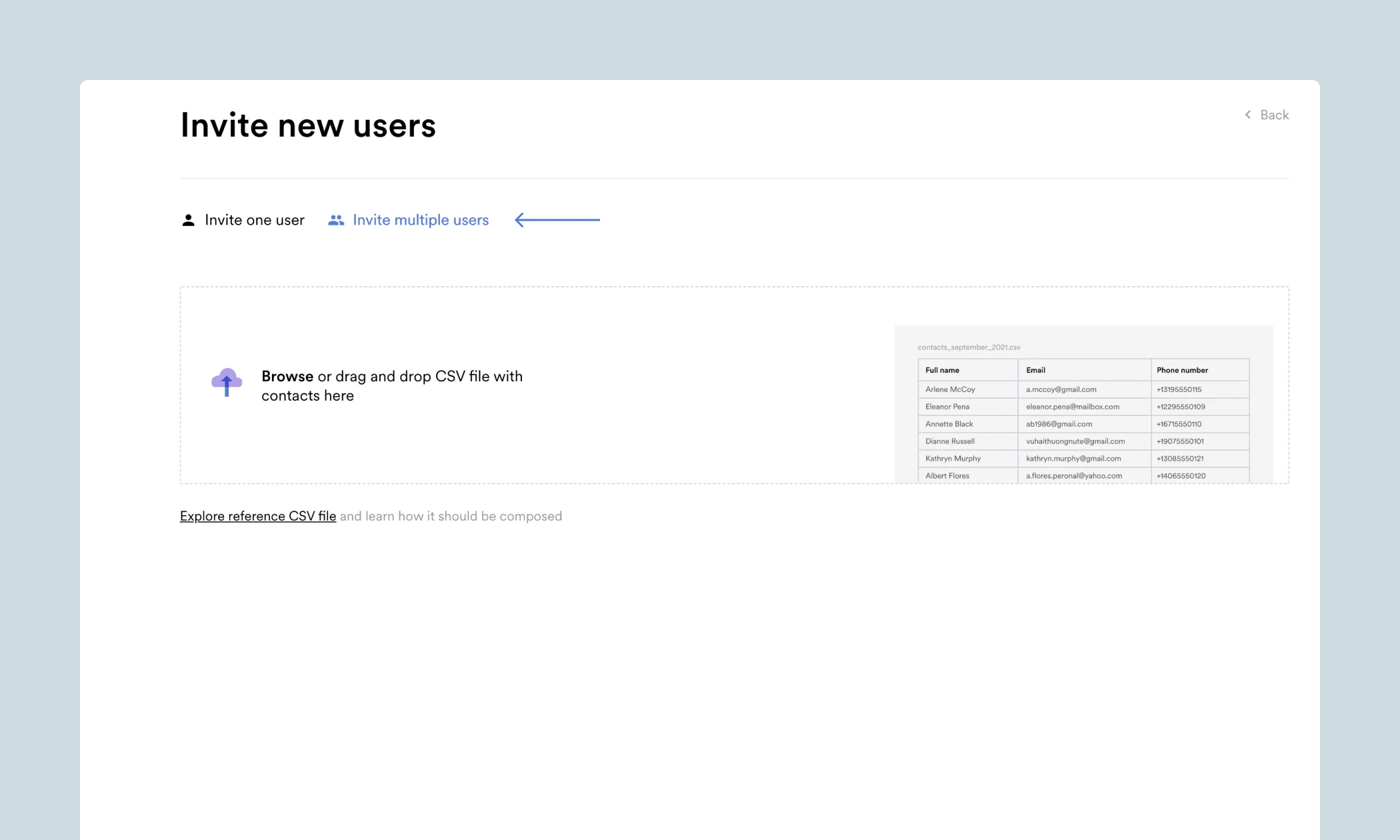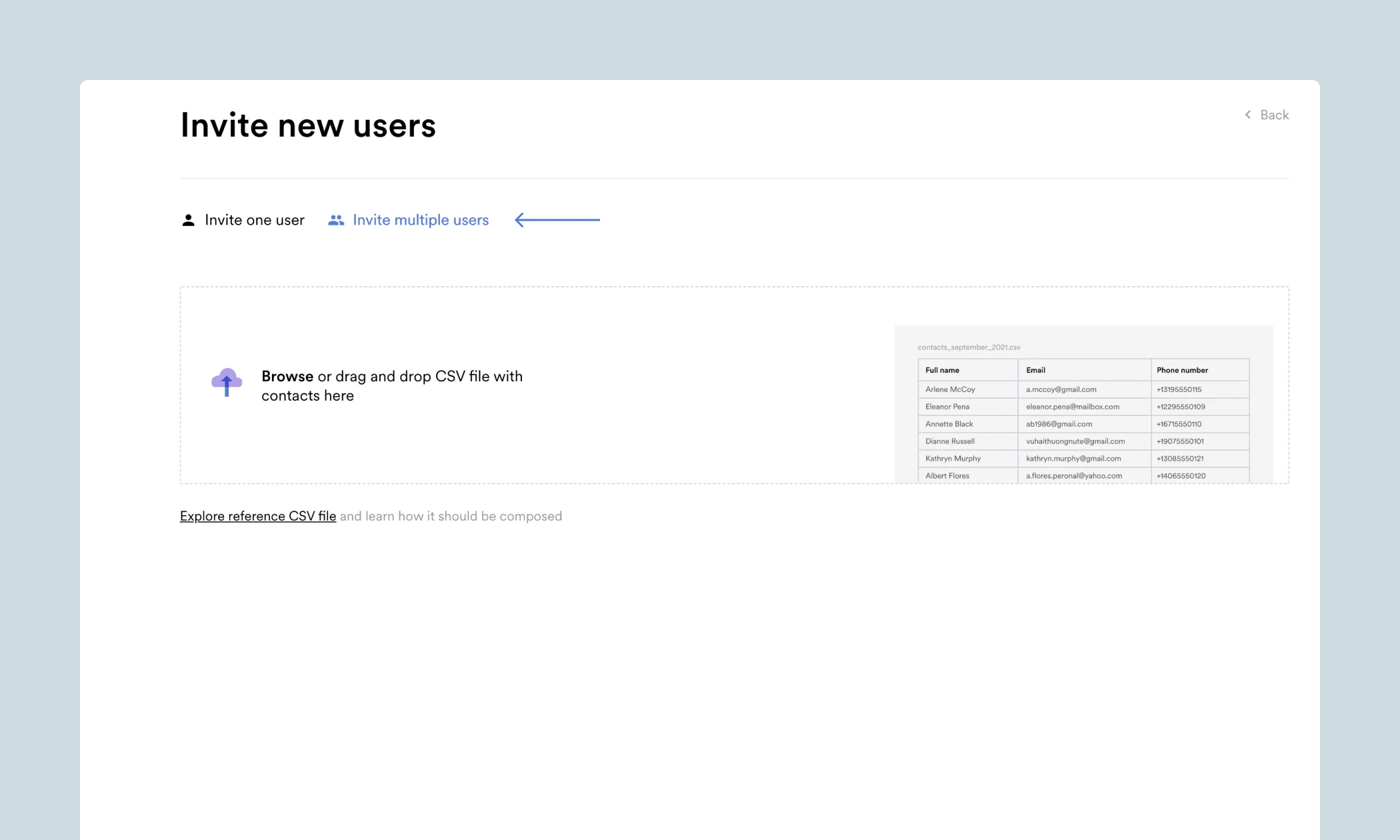 5. After filling out the user's details, you will be prompted to navigate through the customization tabs (Email, Landing page, Argyle Link, Success message, and Direct deposit switch), where you can change all the customizable items of the invite.
On the Email tab, you can edit the email template text to be used in the invitation. You can insert placeholders within the text to be replaced by the following values:
[Company] — the company name
[Name] — the person to be invited
[Link] — shortened link to accept the invitation
[Sender] — who is sending the email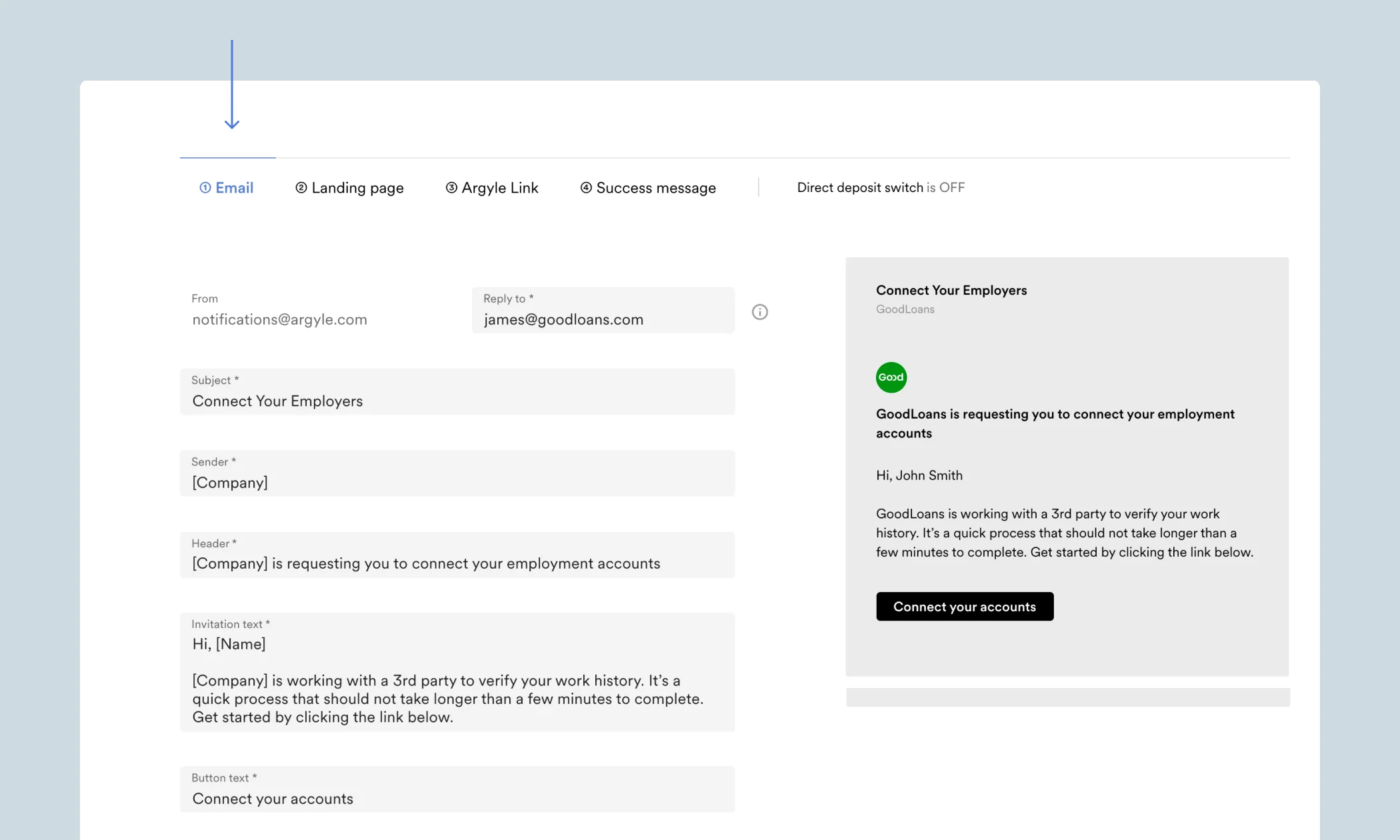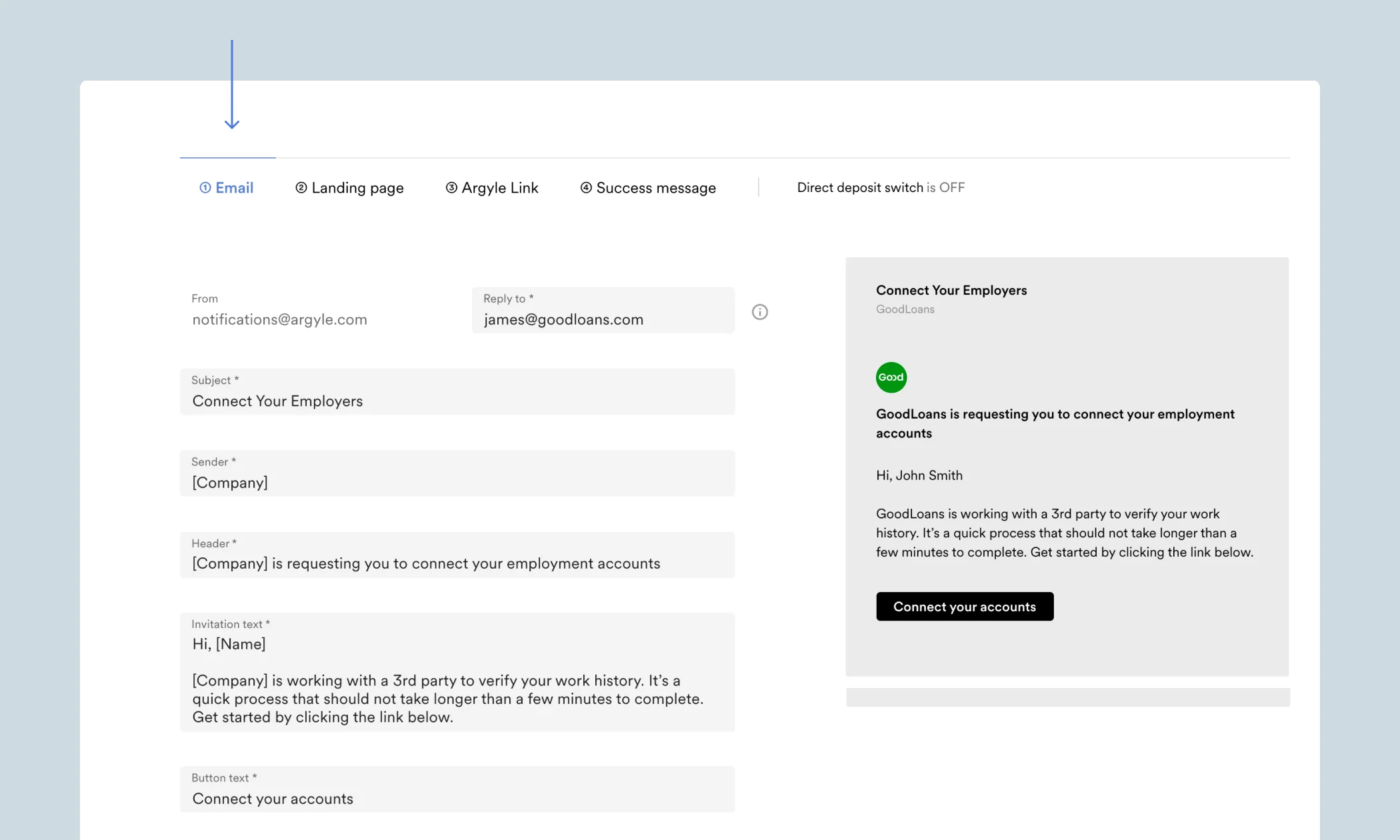 6. On the Landing page tab, you can customize the details of the landing page shown to users when they click the call-to-action button in the invitation:
7. On the Argyle Link tab, you can select the Link customization, previously created on Customizer. The customization defines the appearance Link will have while the user connects their employment accounts. Learn more about how to create a customization.
If a customization option is not selected, Argyle Link will be shown in its default form: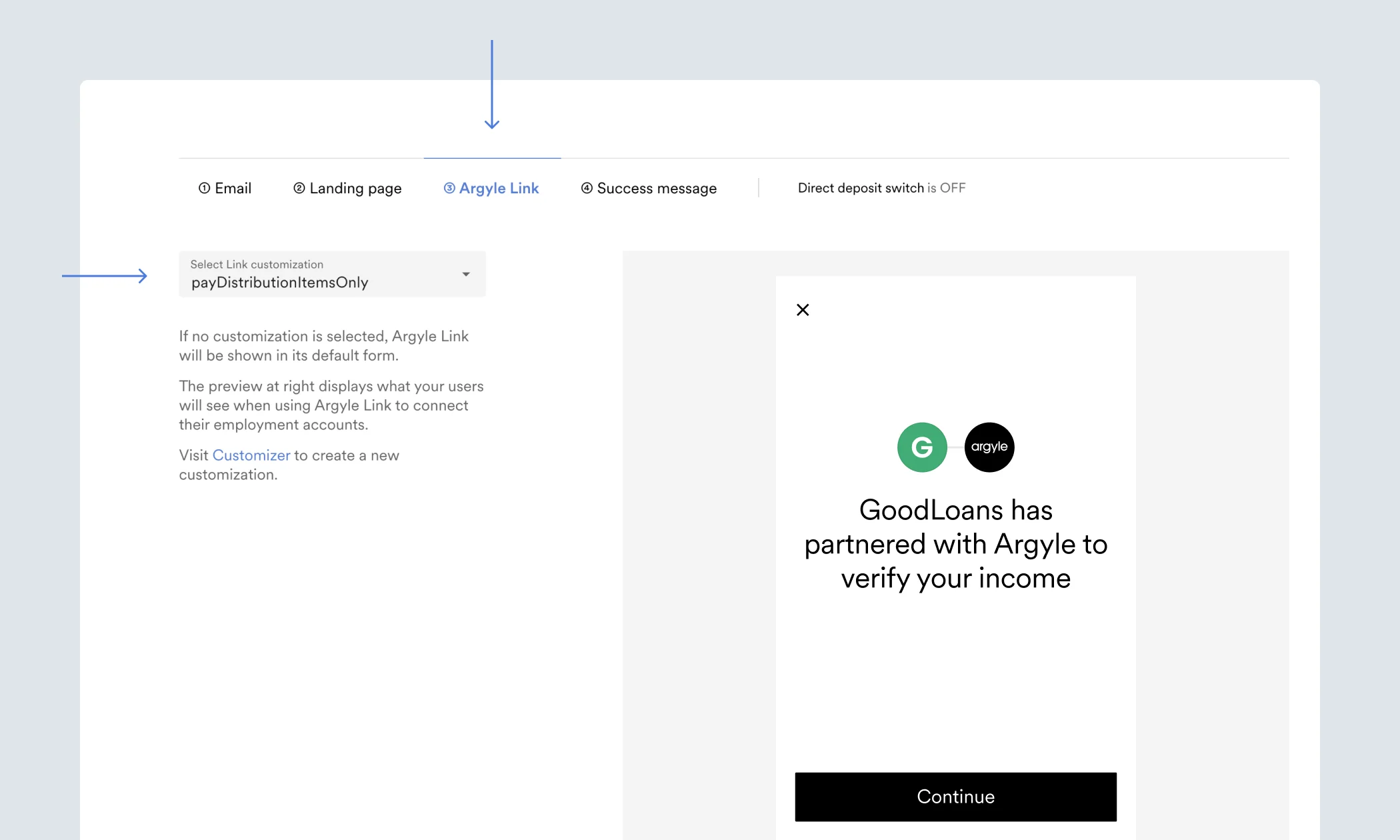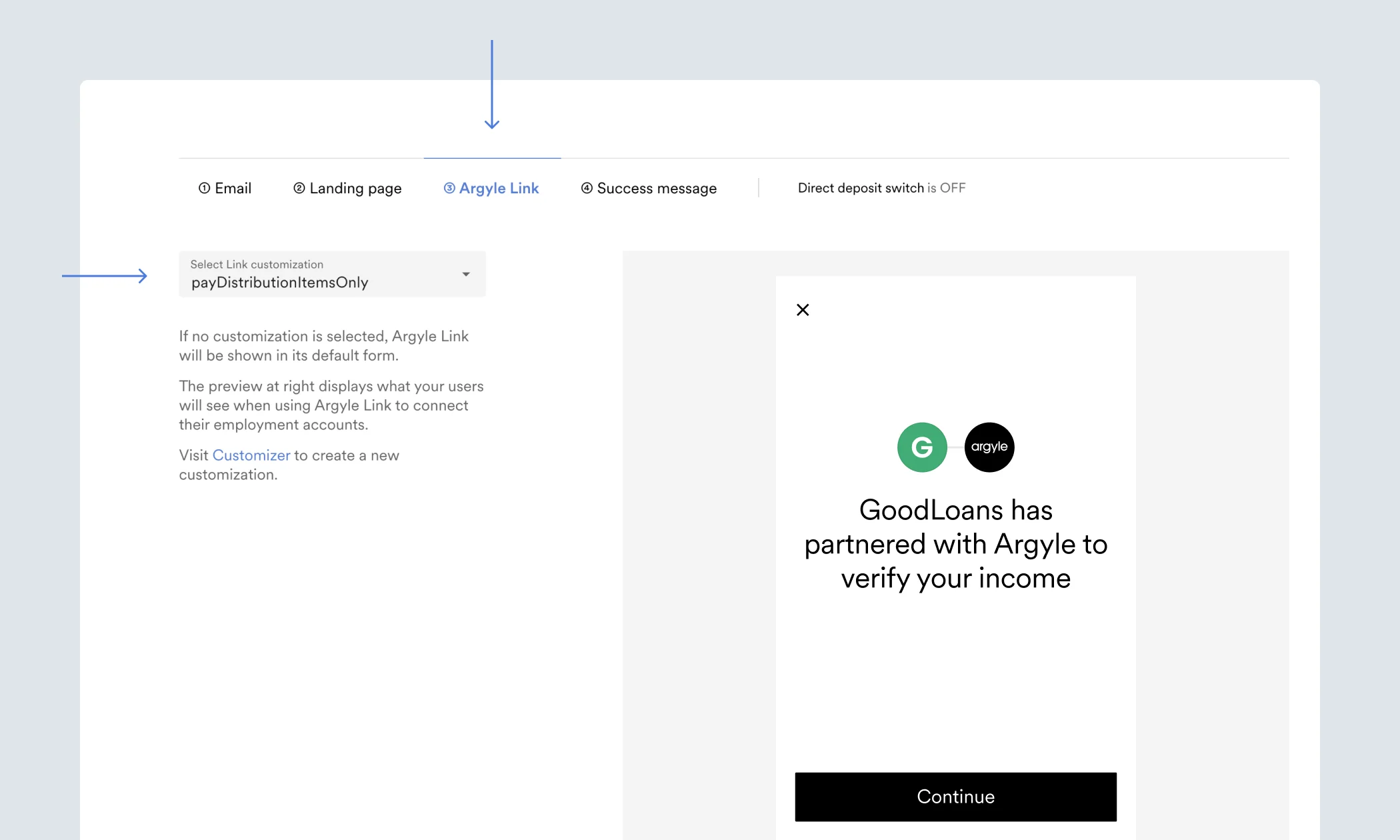 8. On the Success message tab, you can customize the success page shown to users after they have successfully connected an employment account: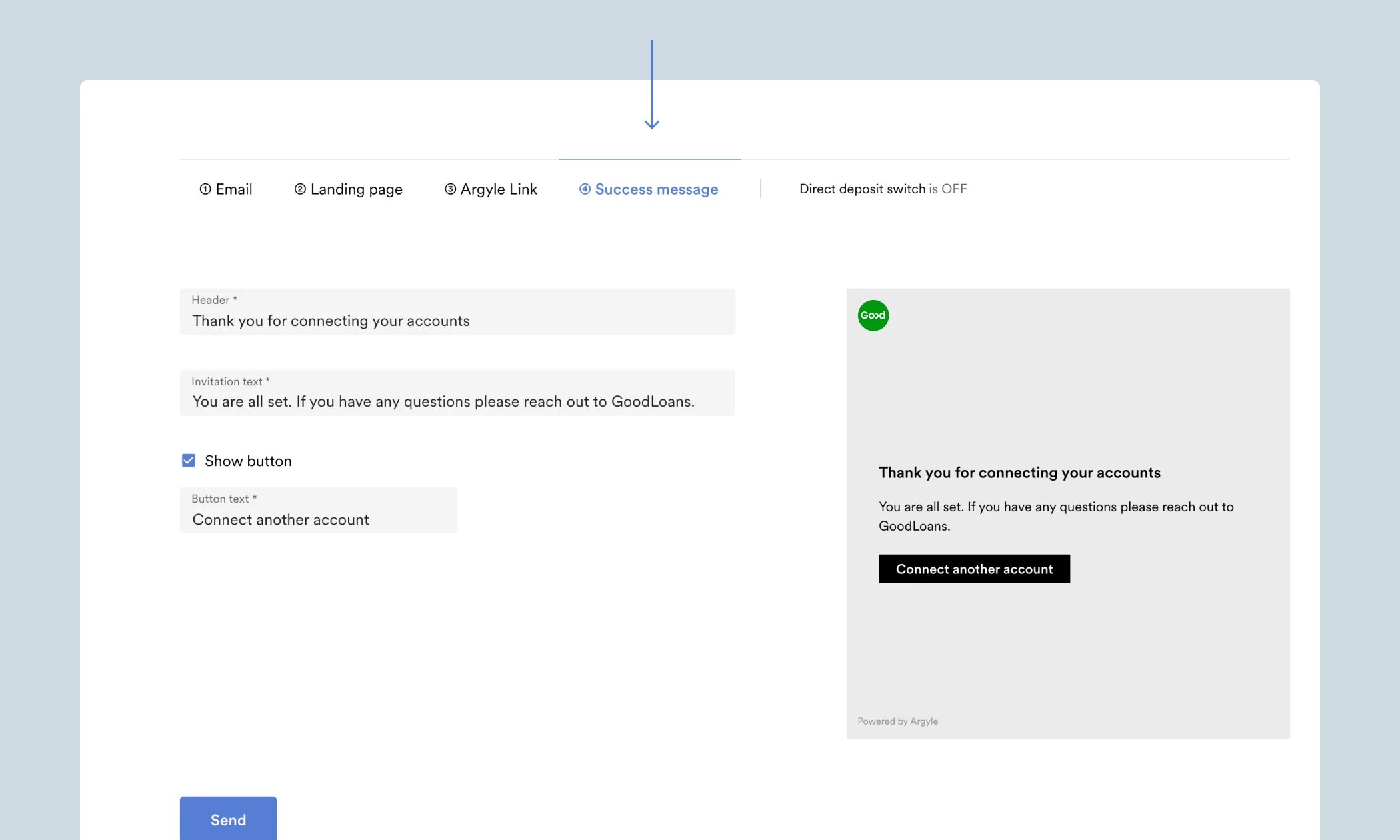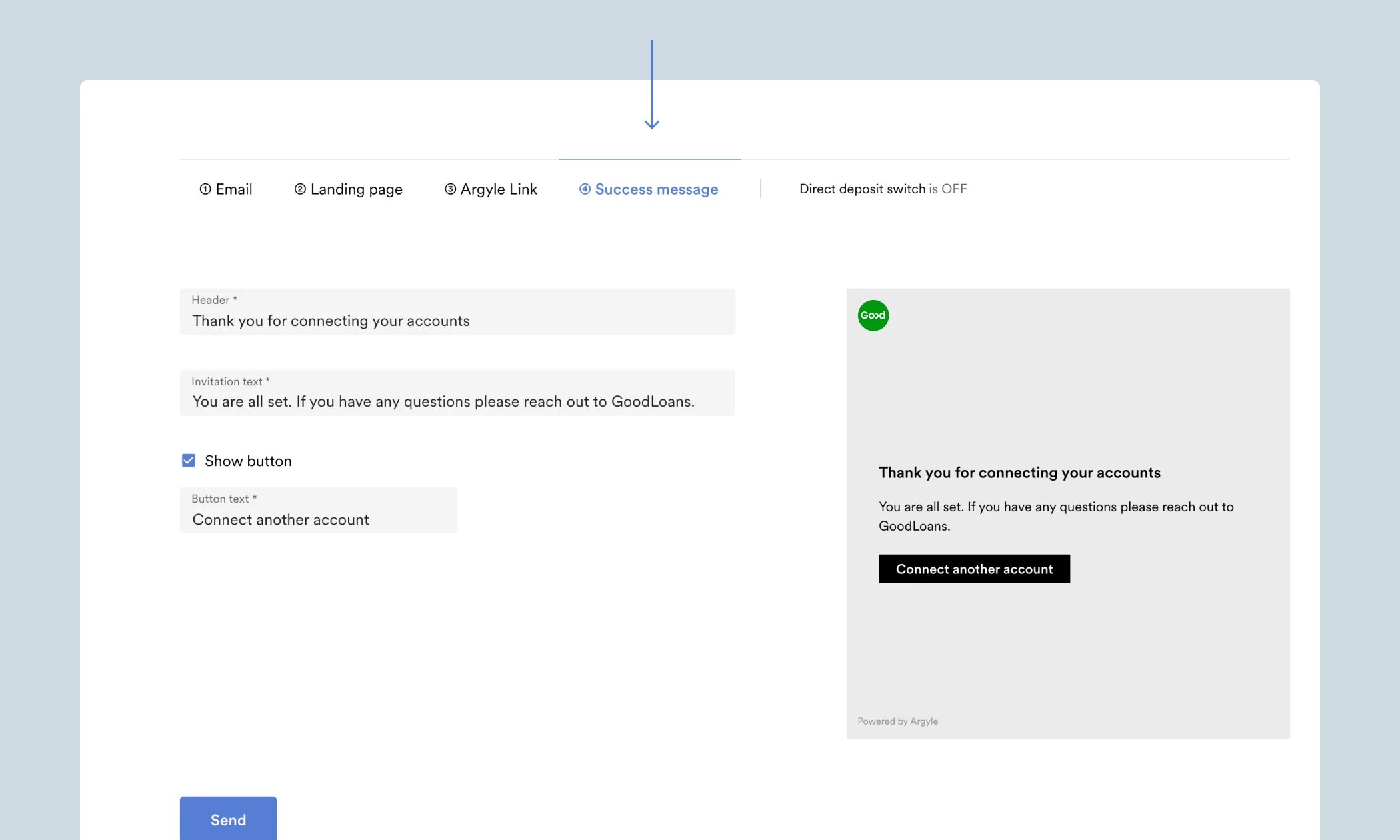 9. On the Direct deposit switch tab, you can give the users the option to adjust their direct deposit allocations:
---
How do I set up direct deposit switching?
1. During the user invite process described above, on the Direct deposit switch tab, click the Direct deposit switch toggle button:
2. Enter the bank account details where the pay allocation will be deposited: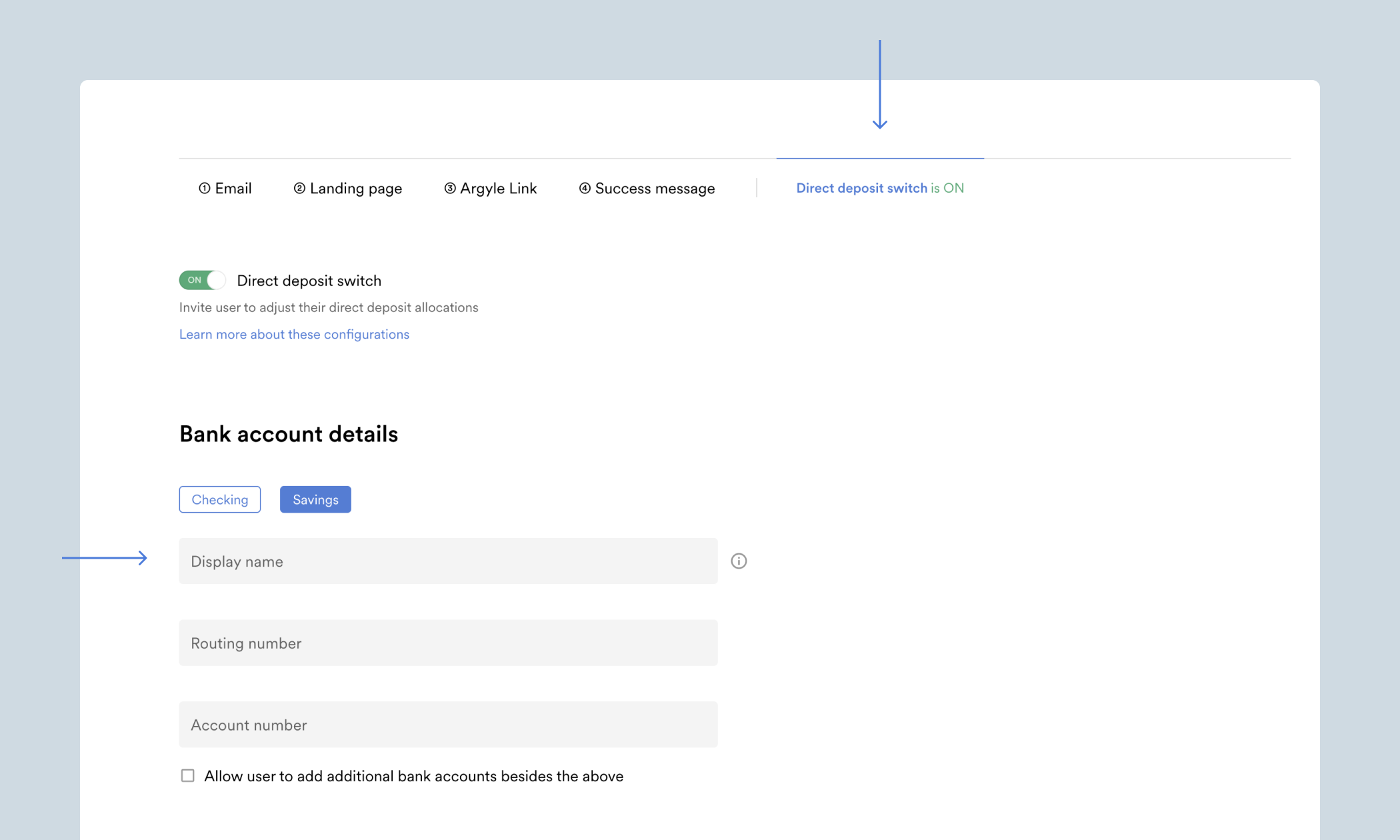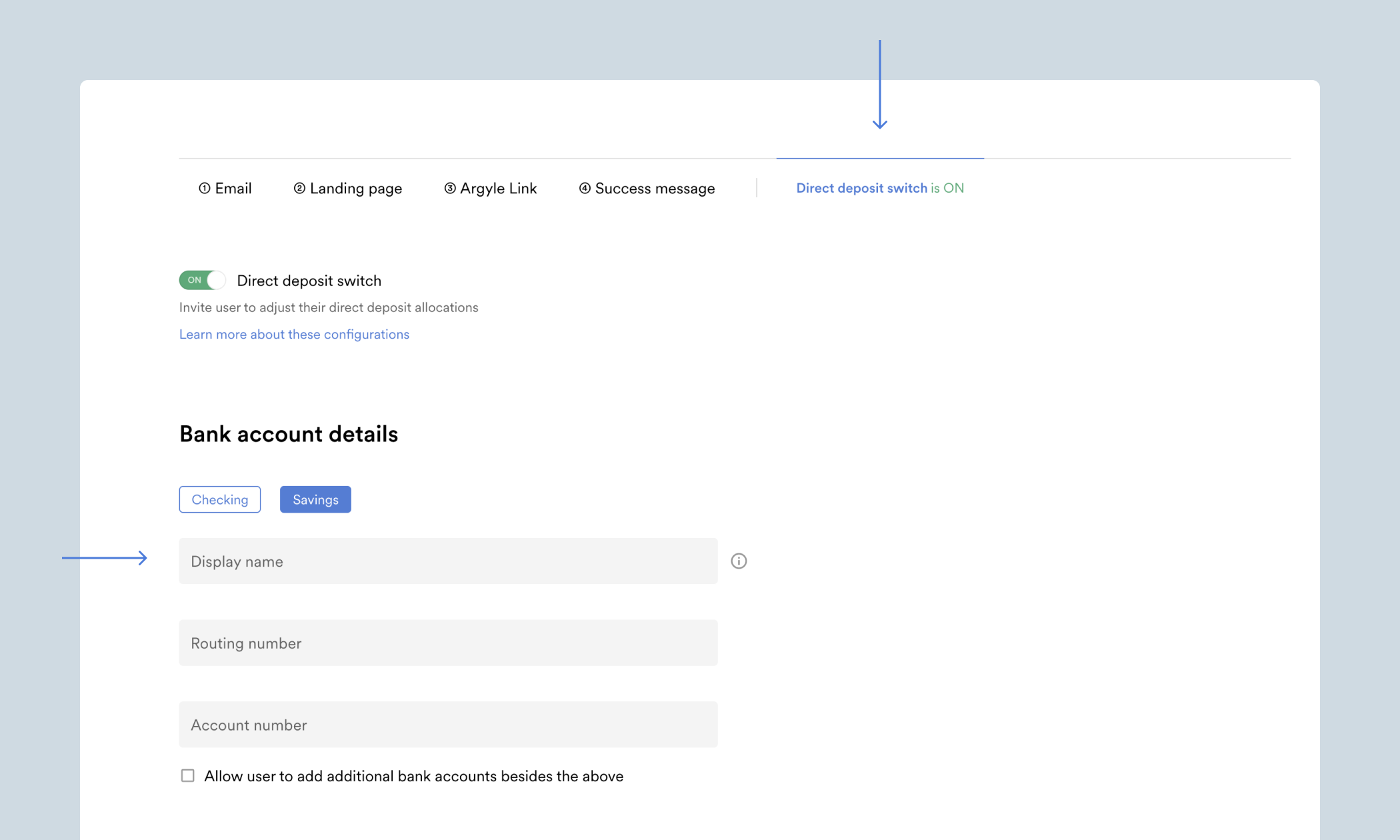 3. If you are allowing direct deposit updates in terms of both amount or percent, you can select which option will be shown first to users in Link: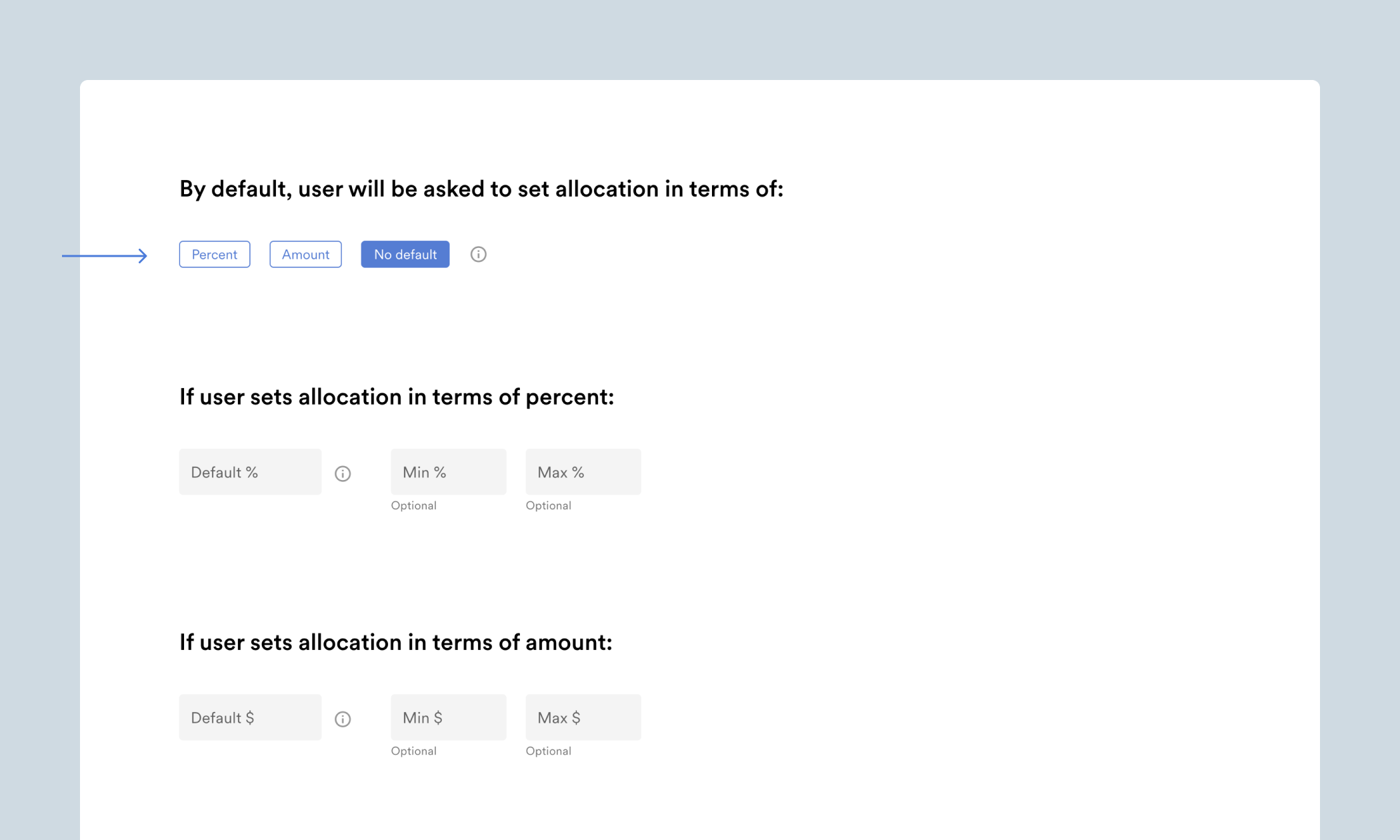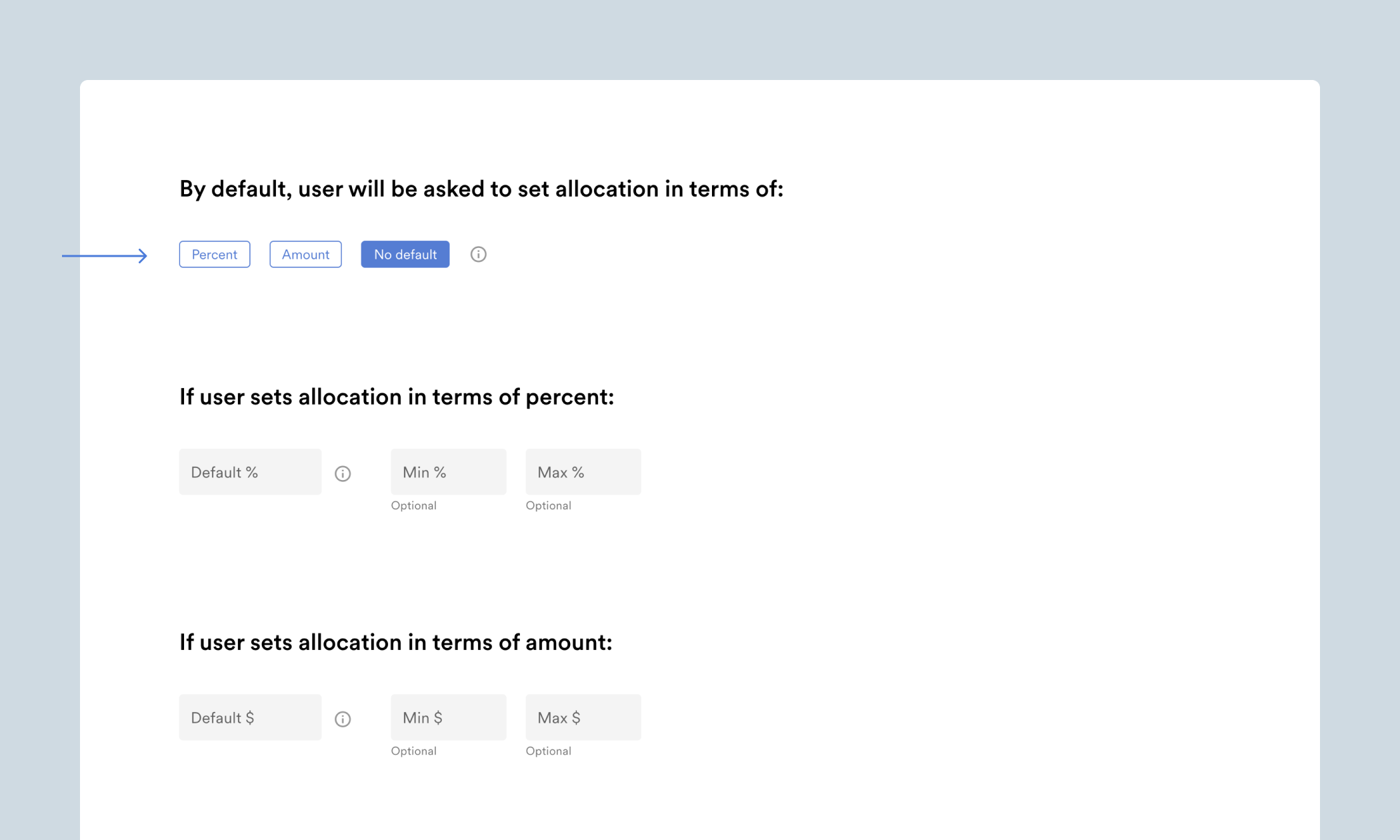 4. Determine if you accept pay allocations in terms of amount and/or percent by entering either one or both default values. Users will be able to change the default value you entered. You can limit the range by setting min and max values. Or you can disallow the user to change the default value by repeating it for the min and max value fields, for example: default = 50, min = 50, max = 50.
---
How do I view a user's employment data?
1. Navigate to the Users page.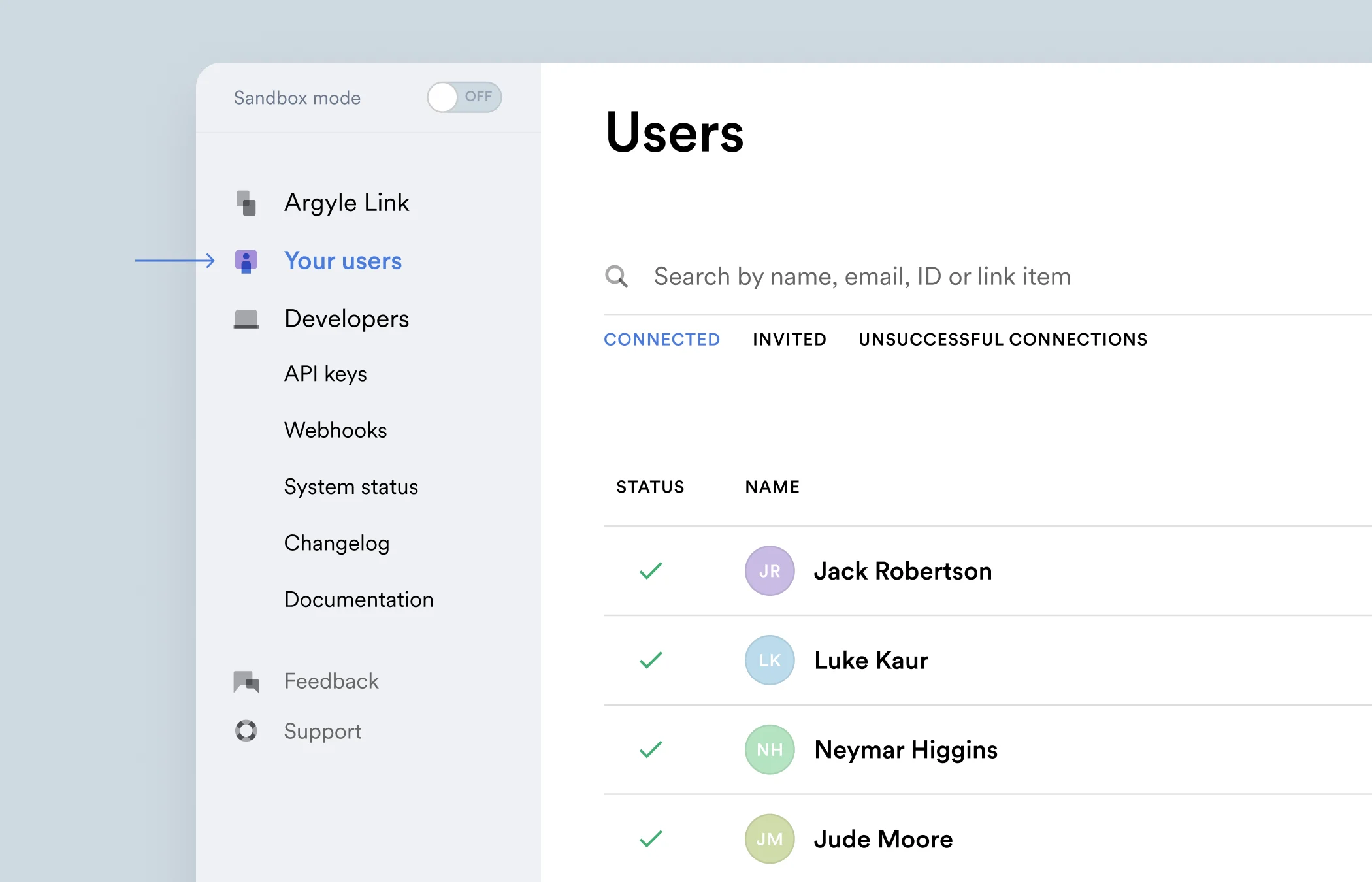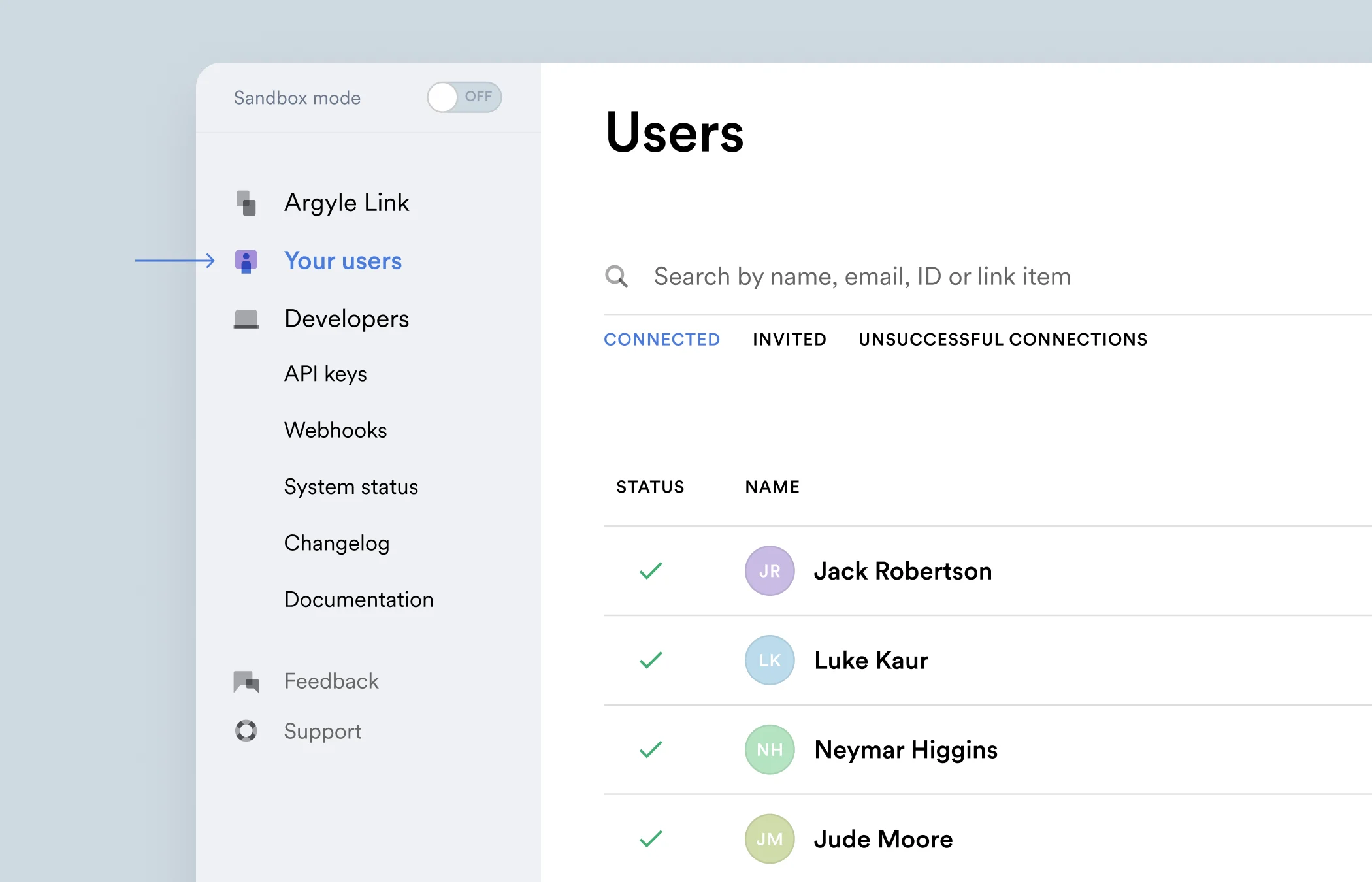 2. Click on a user.
3. Select the relevant data resource.
Profiles An overview of the user's account. Here you can see name, email, phone, and address.
Income Summary When Payouts data is available, a summary of the user's income will appear here.
Employments Here you can view employment status, hire date, and title.
Activities Here you can view details around shifts worked, what dates they were worked and how much was paid.
Payouts Here you can view hours worked, total pay accumulated and total paid out after taxes and deductions.
Documents W-2s, pay-slips, driver's licence and more can be found here.
Reputations Here you will find driver ratings and achievements
Vehicles Users who have a vehicle attached to their account will have information on it here.
Finances Here you will find accumulated finances that have not yet been paid out.
Pay allocations Here you will find account and routing numbers for a user's bank.
VOIE reports Verification of Income and Employment - This is where you'll find a PDF containing key data points which are used to authenticate a user
---
How do I switch between production/sandbox environments?
1. Locate the Sandbox <> Production toggle.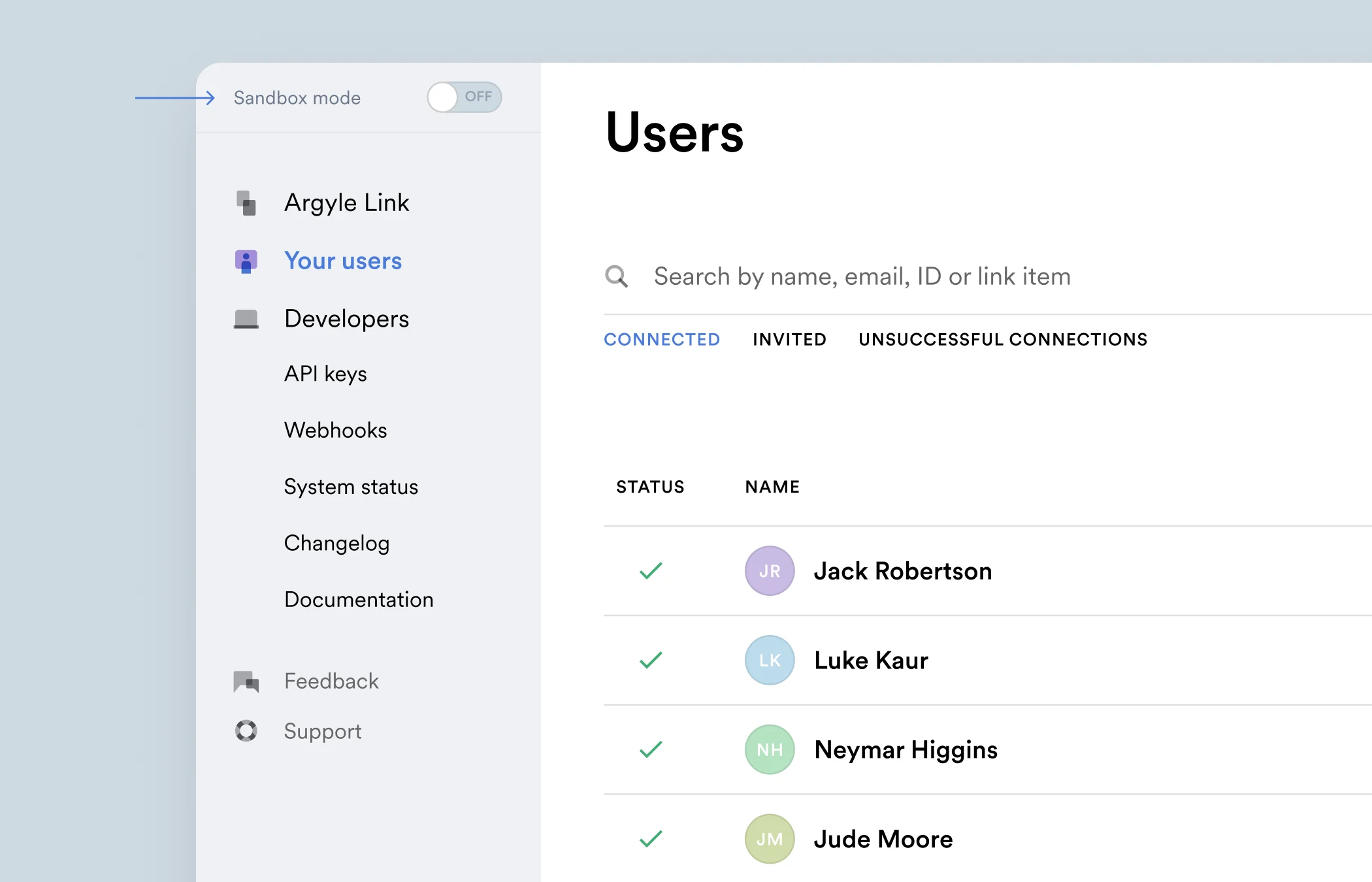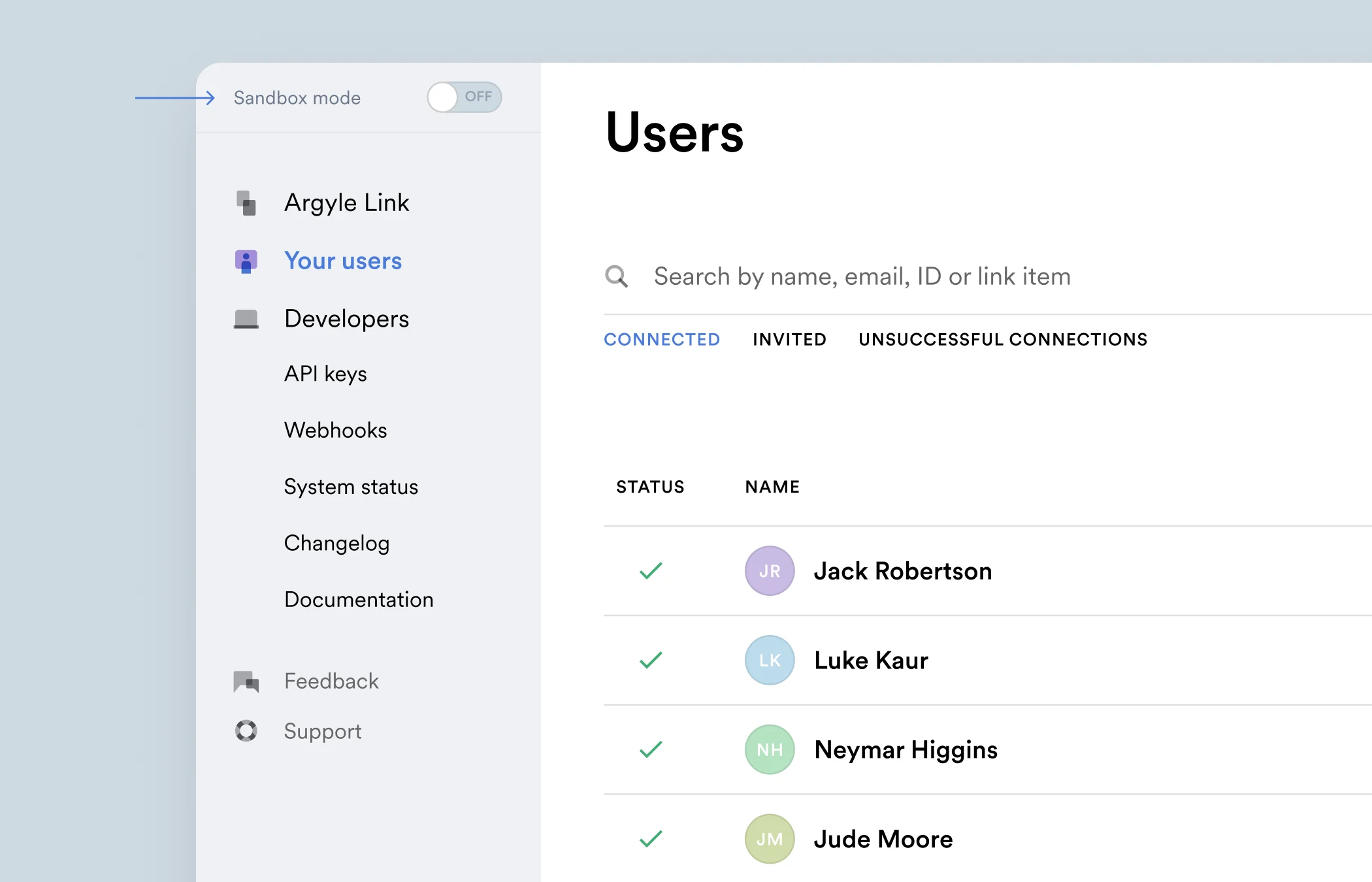 2. Switch between environments by clicking on the toggle switch. A yellow banner will appear at the top of the page when Sandbox mode is selected.
---
How do I generate an API key?
1. Navigate to the API keys page. This is under the Developers section.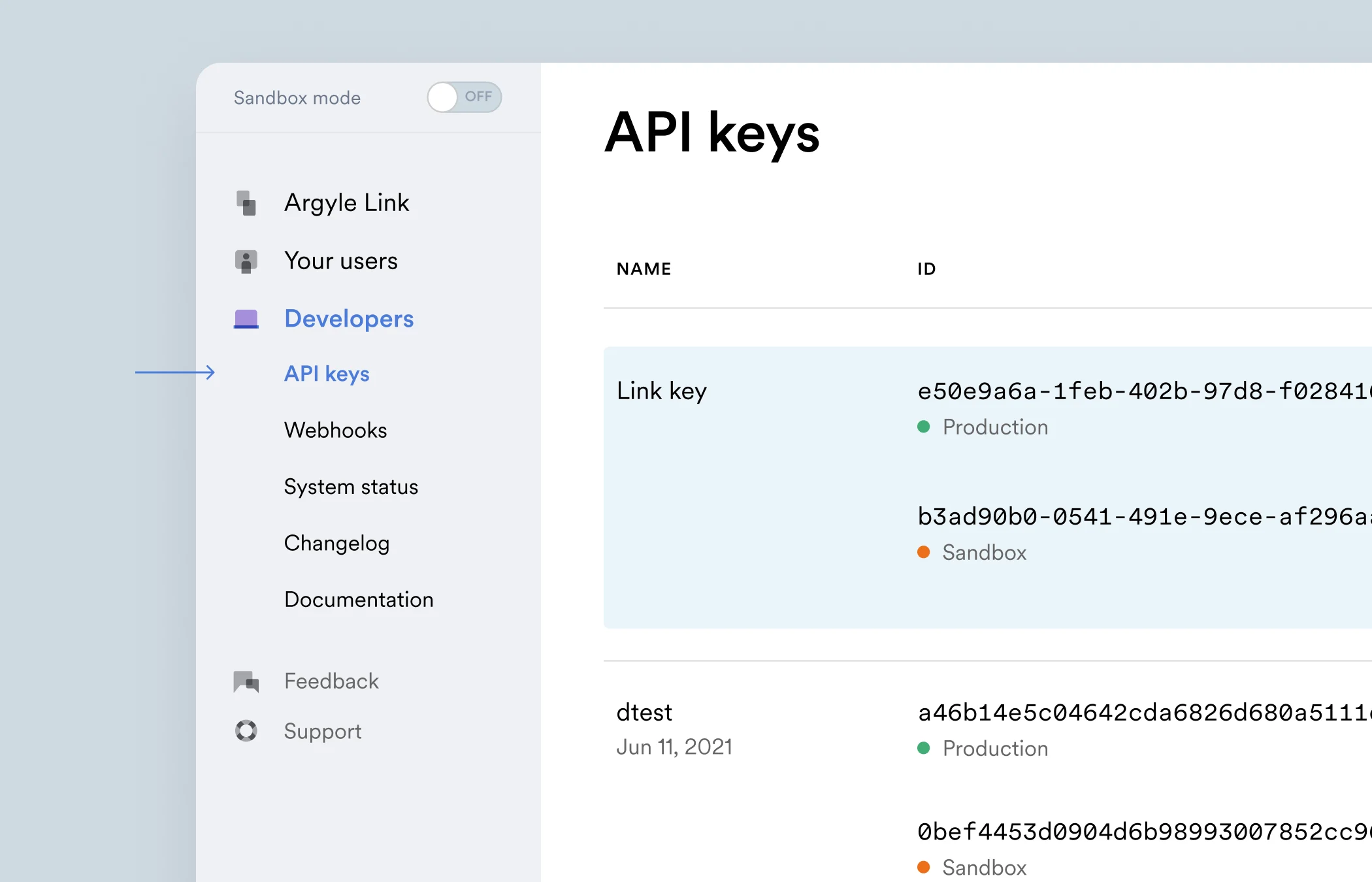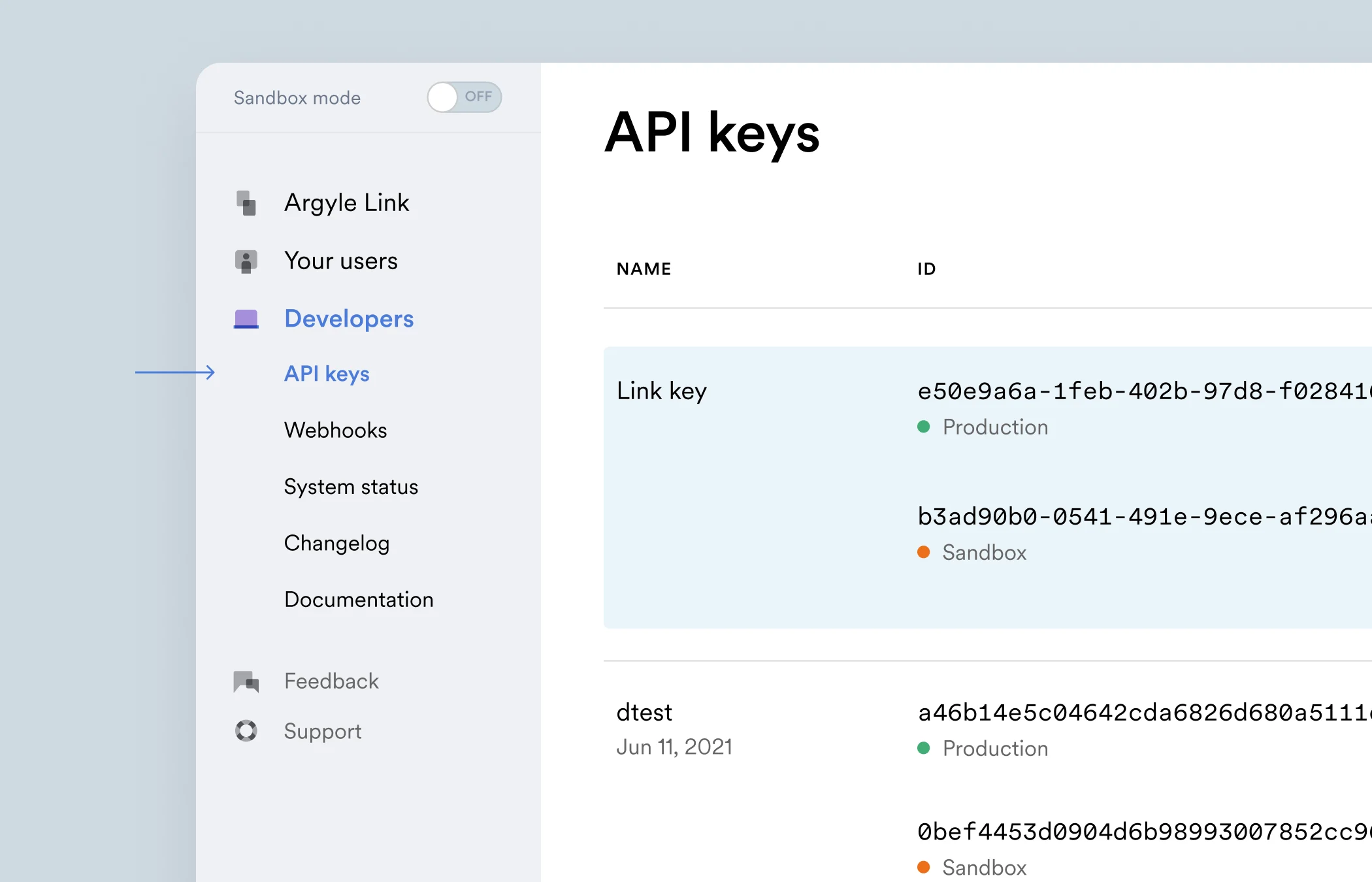 2. Click Create API key.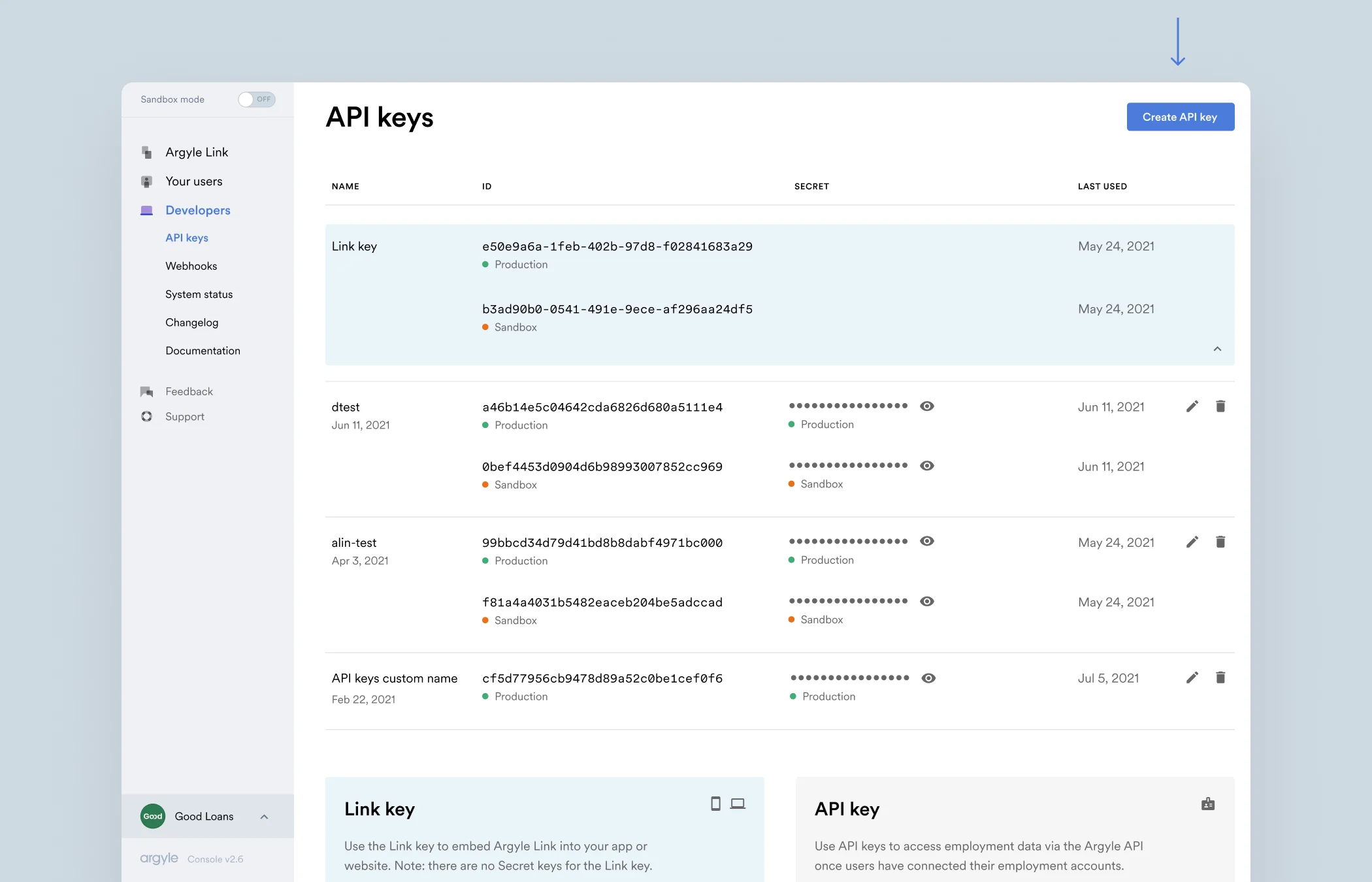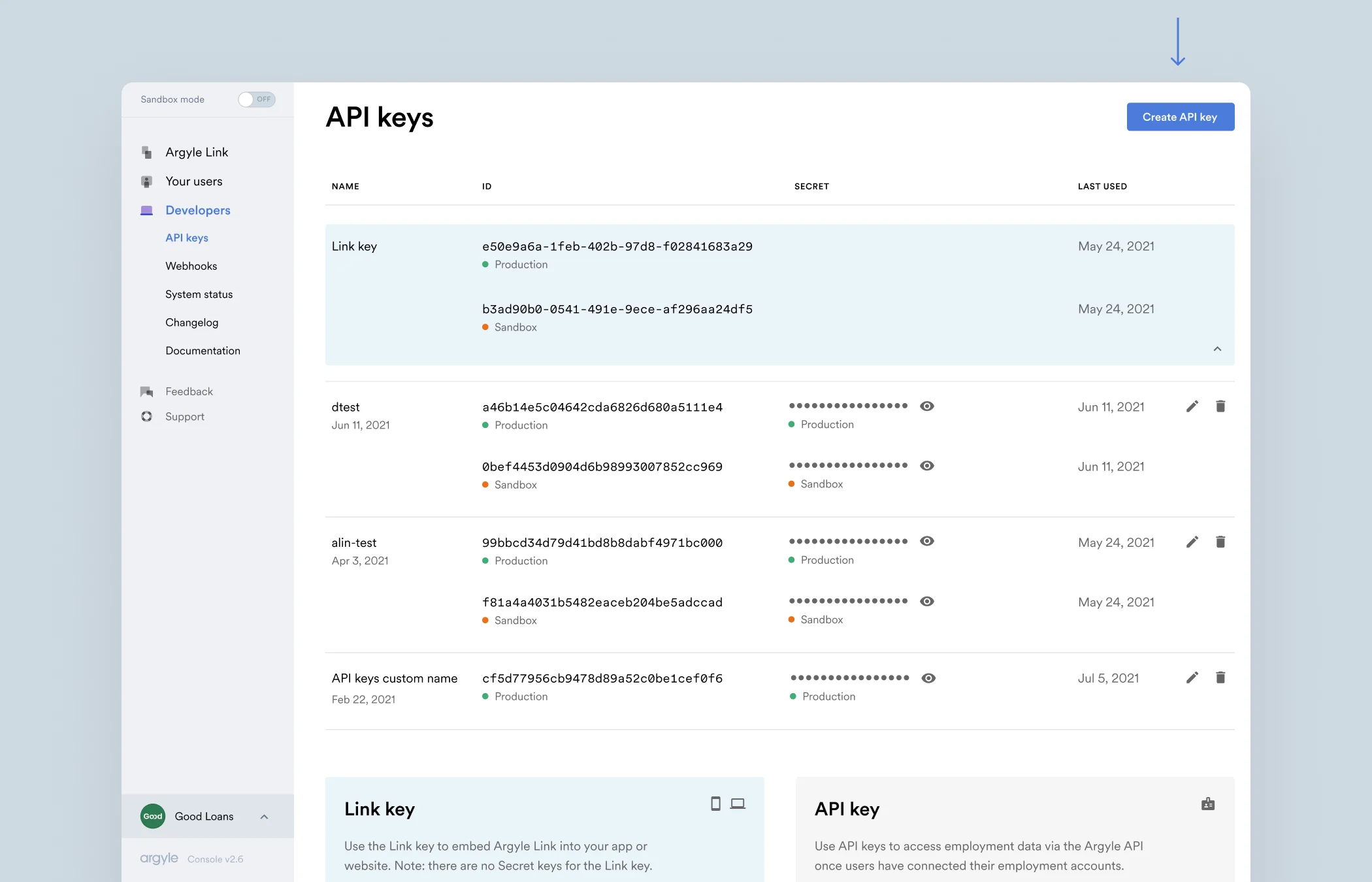 3. A pop-up will display. Enter a name for the API keys and select if you want the console to generate new keys for the production or sandbox environment.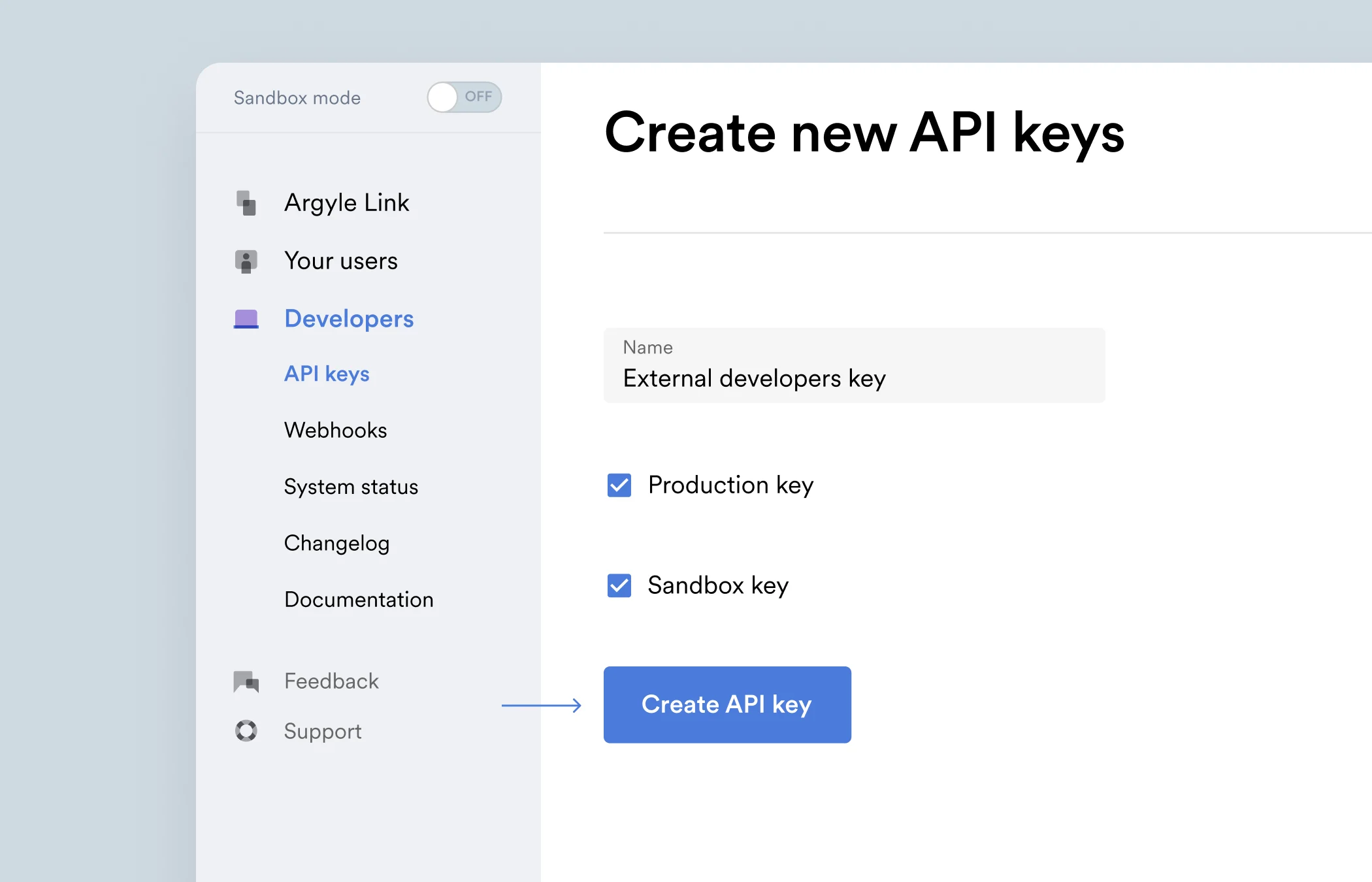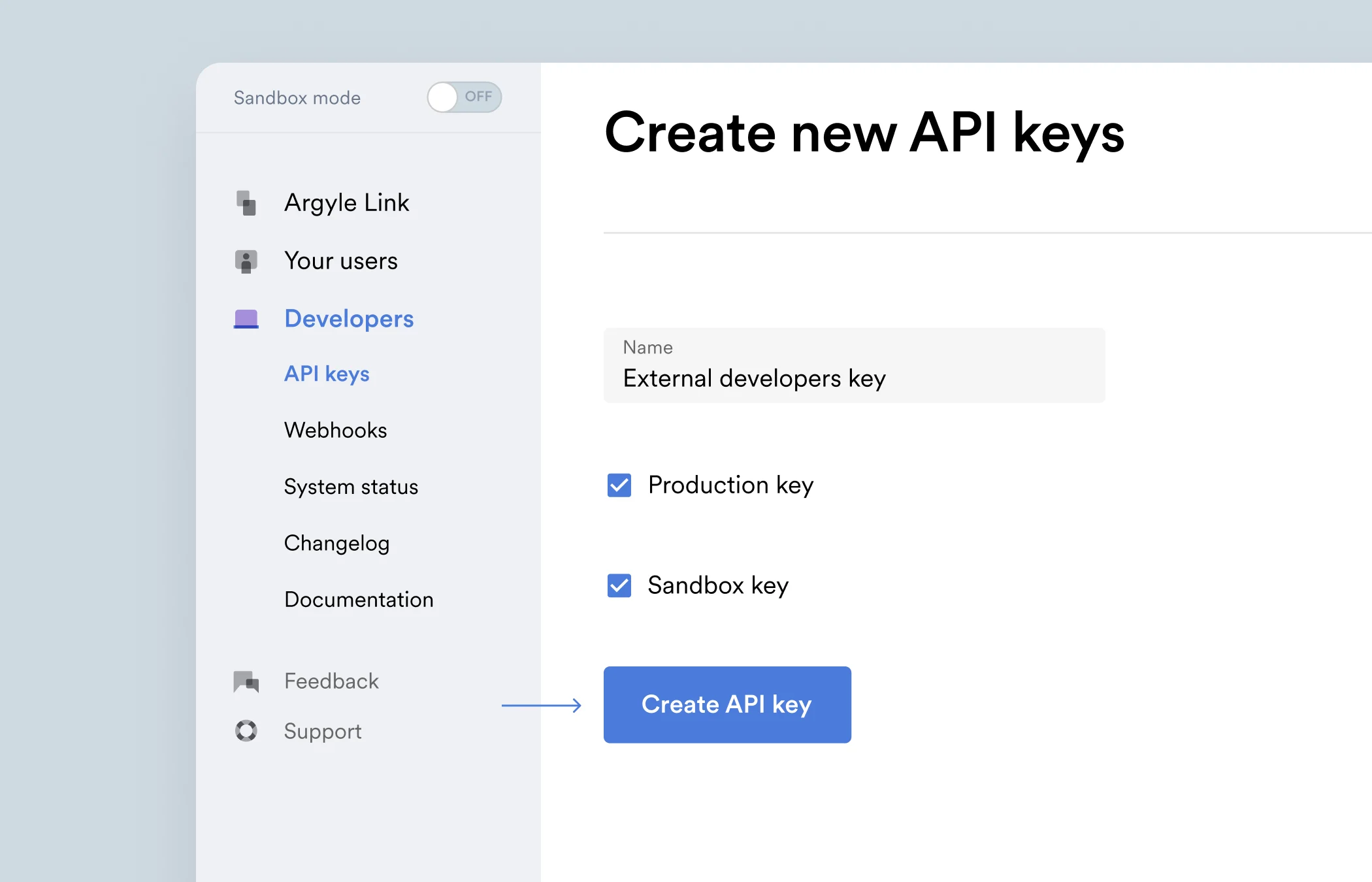 ---
How do I add my company name and logo?
1. Navigate to the account settings menu.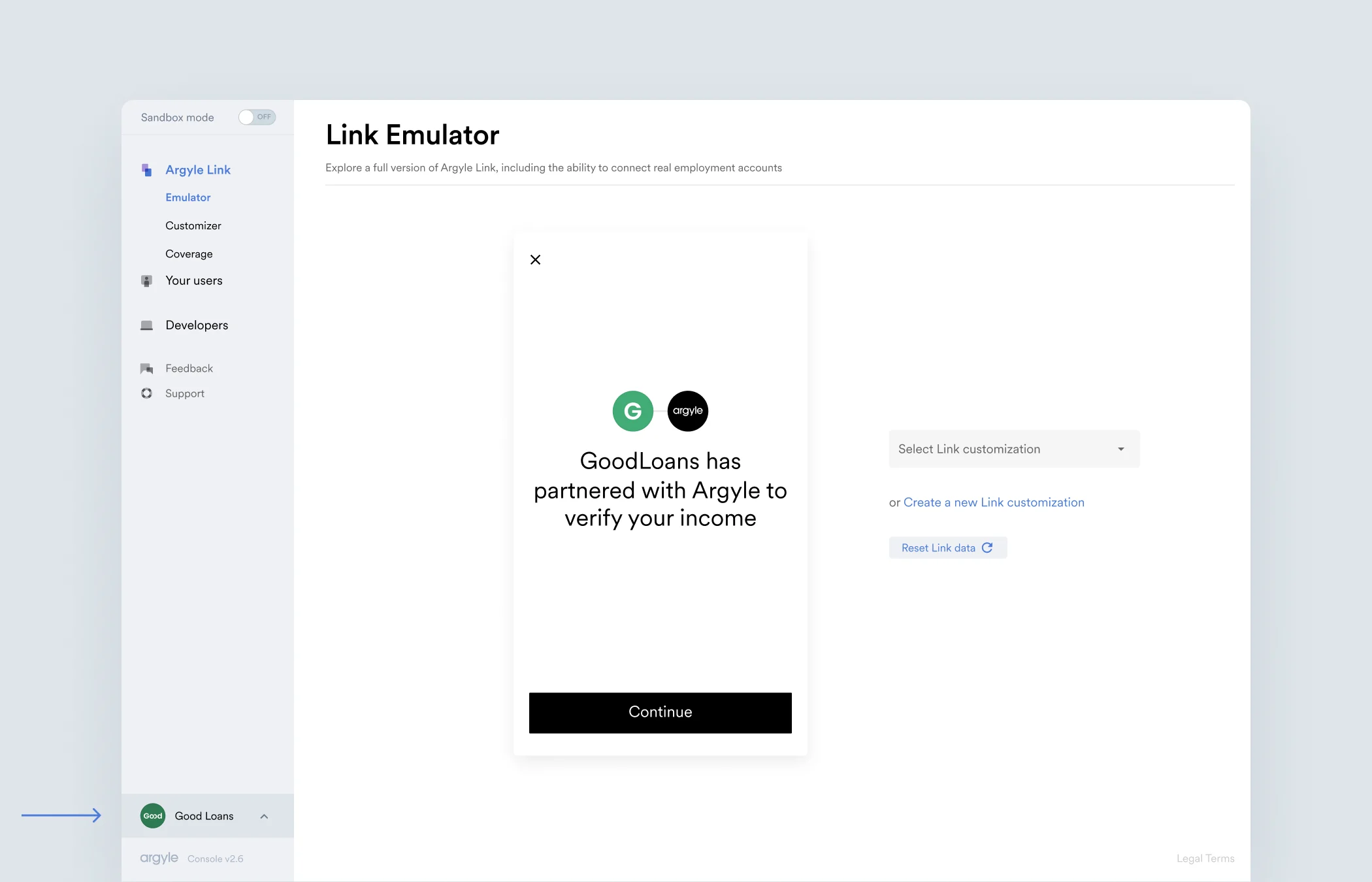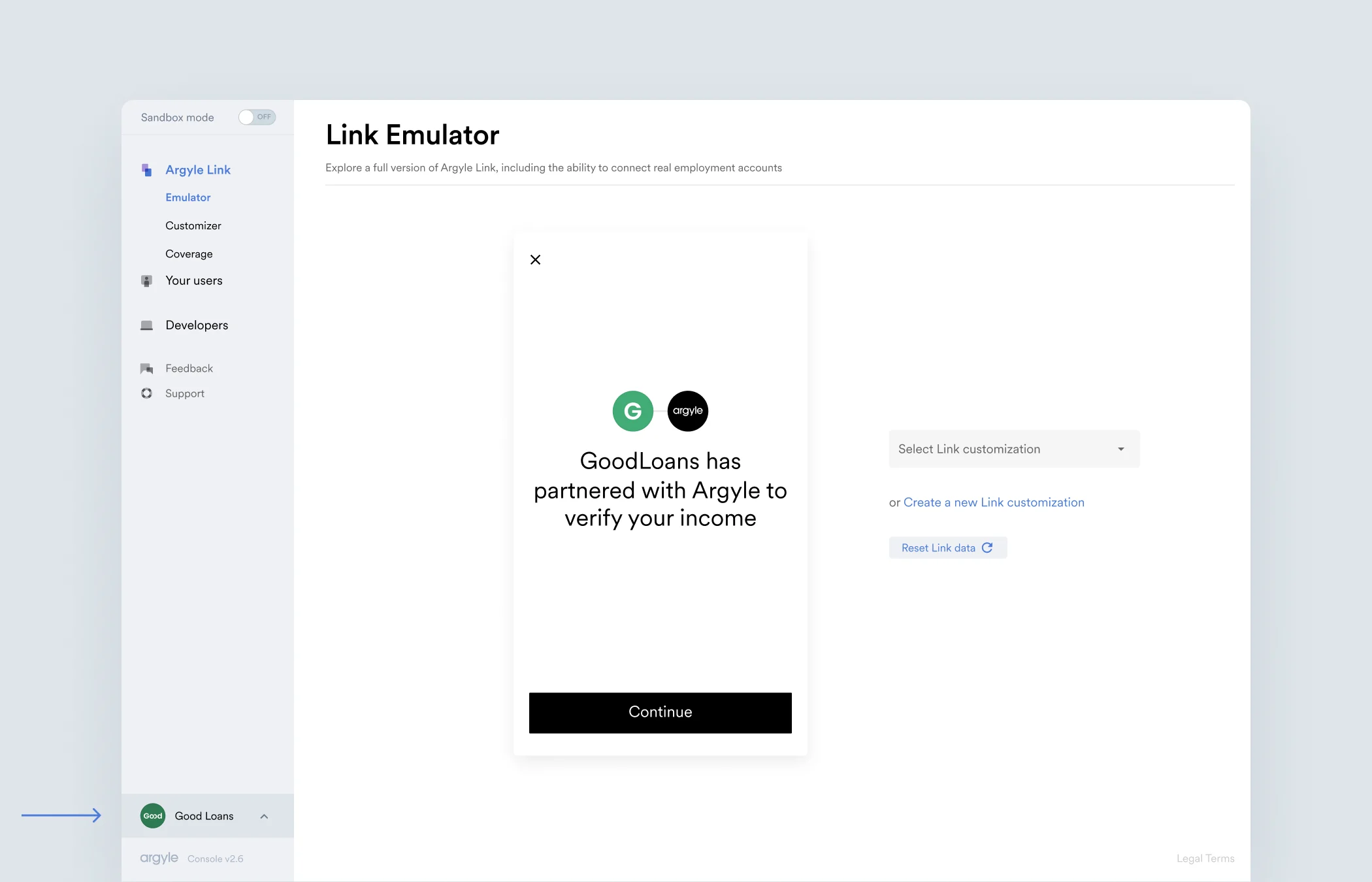 2. Navigate to the Company details page.
3. Click the Upload new button and then select the company logo you wish to display.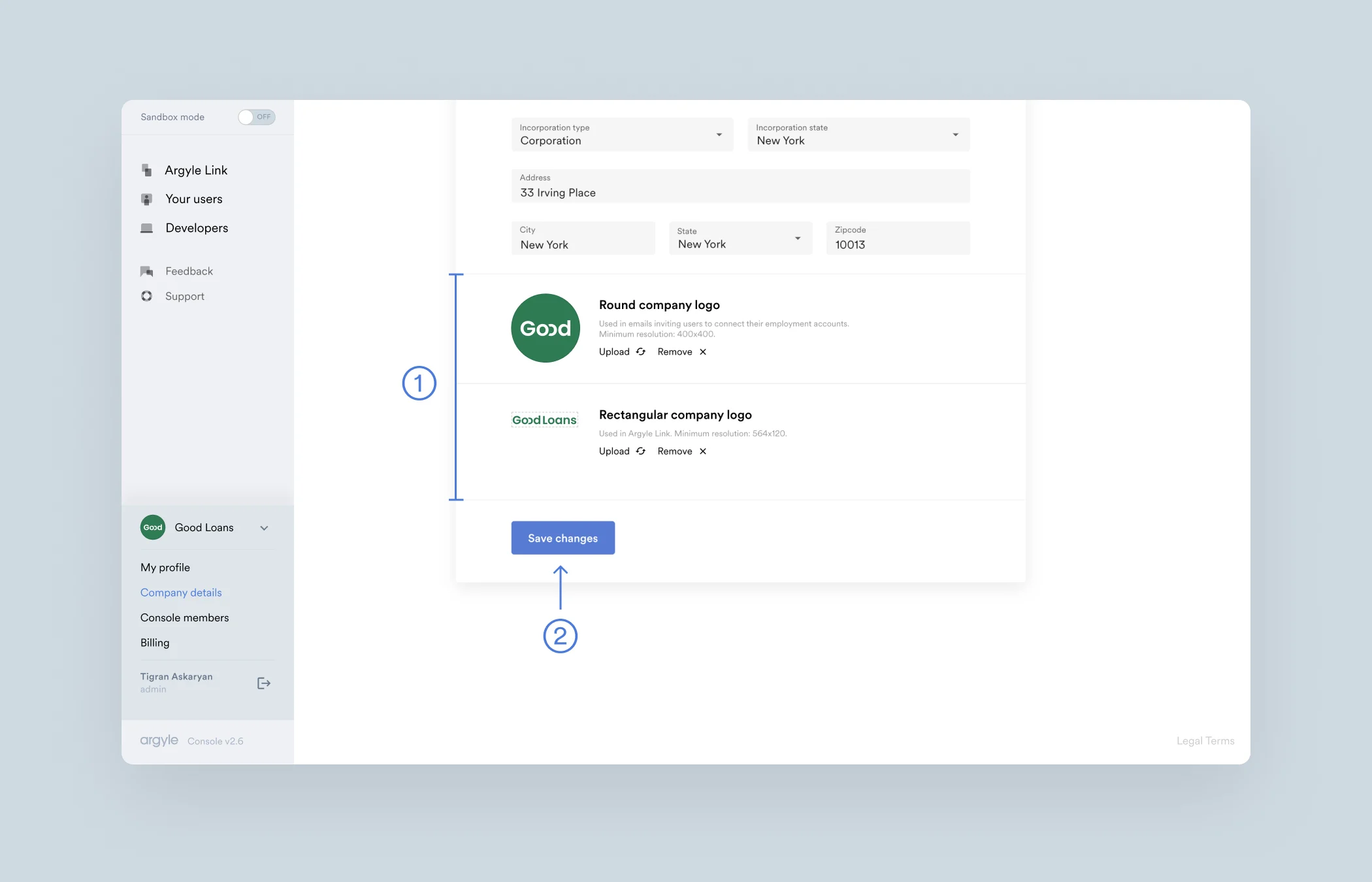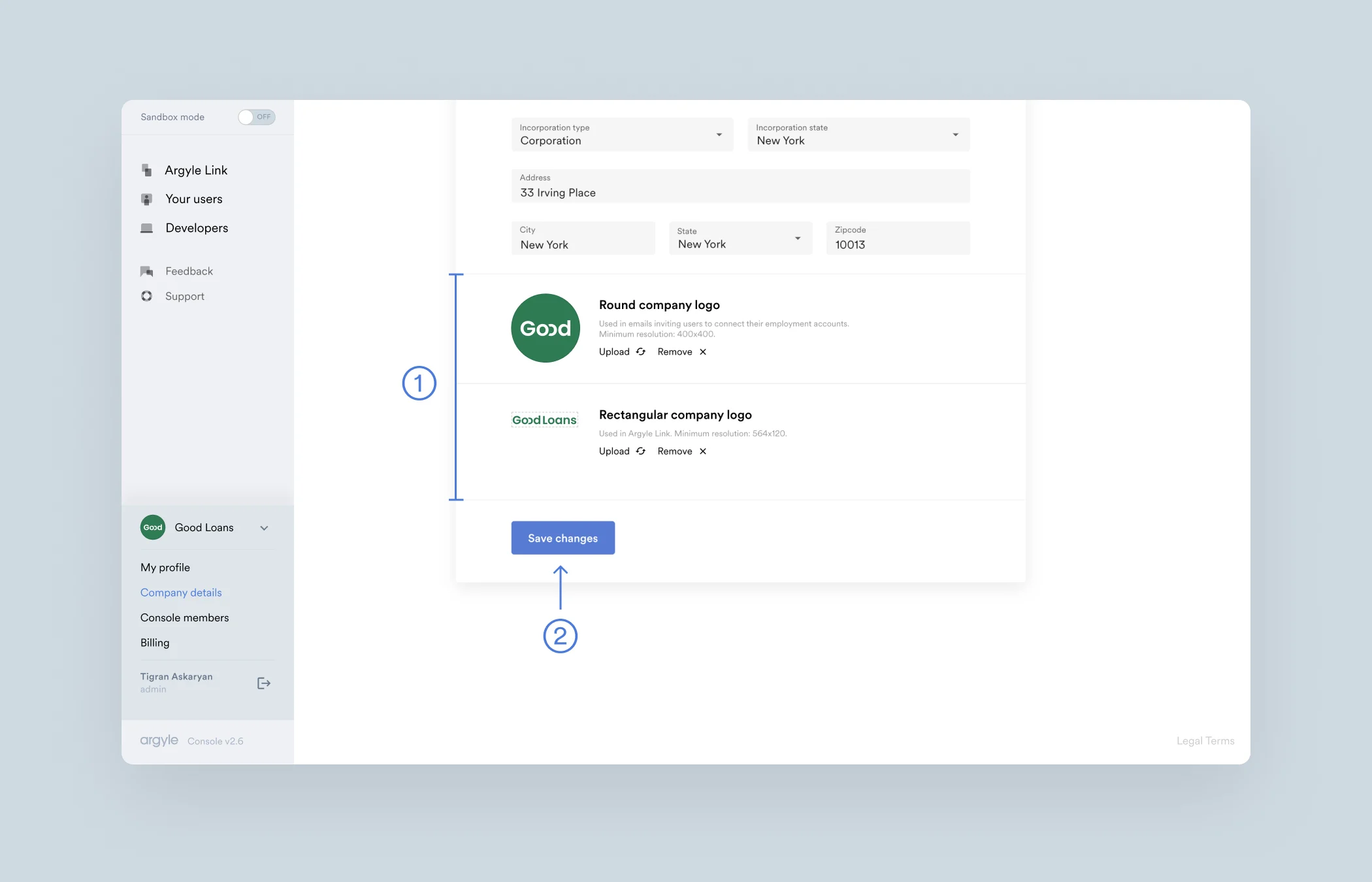 4. Click the Save changes button once the logo is uploaded.
---
How do I manage my webhook subscriptions from Console?
Visit the Webhooks tab in the Developers section of Console to view and manage your existing webhook subscriptions as well as create new ones.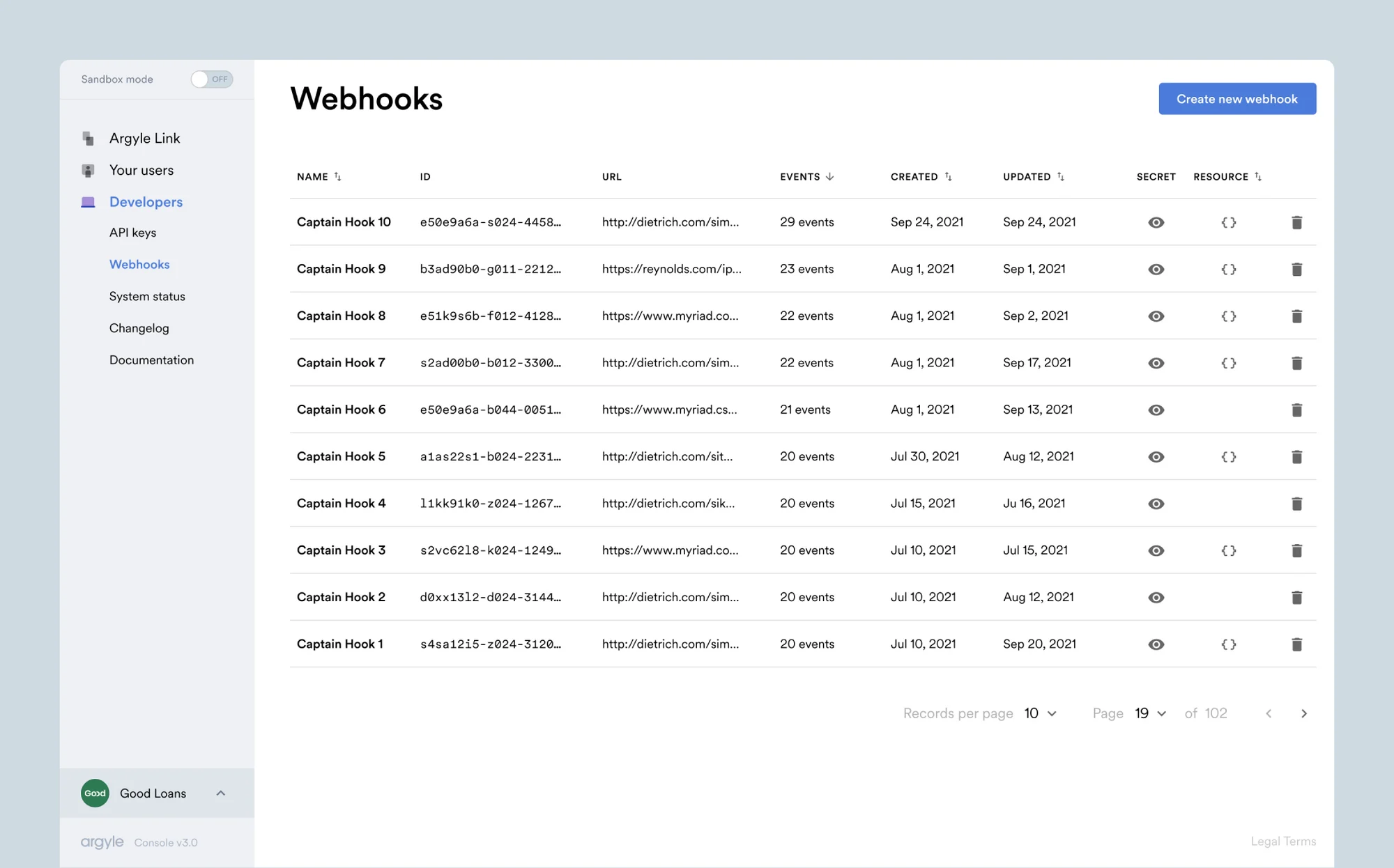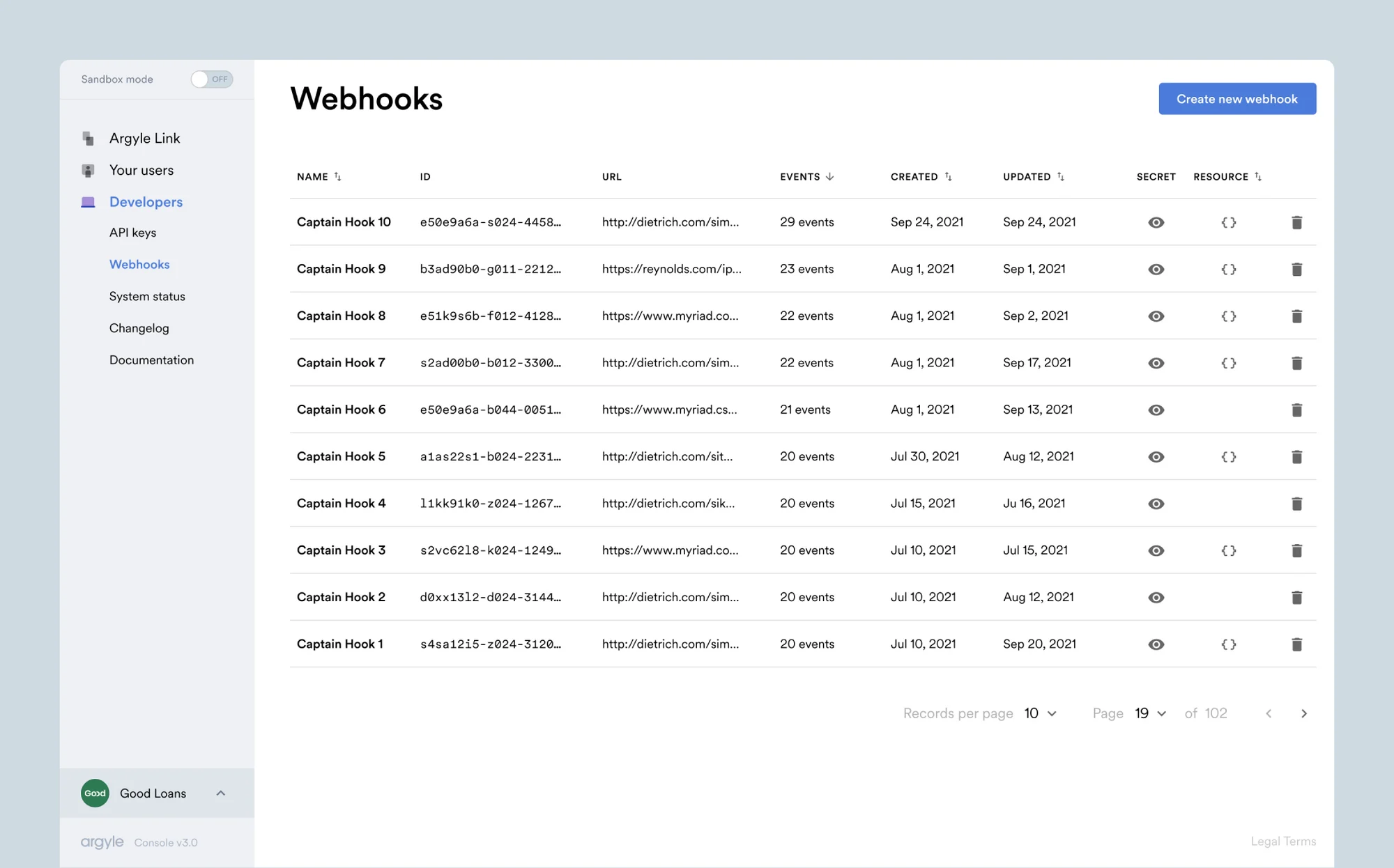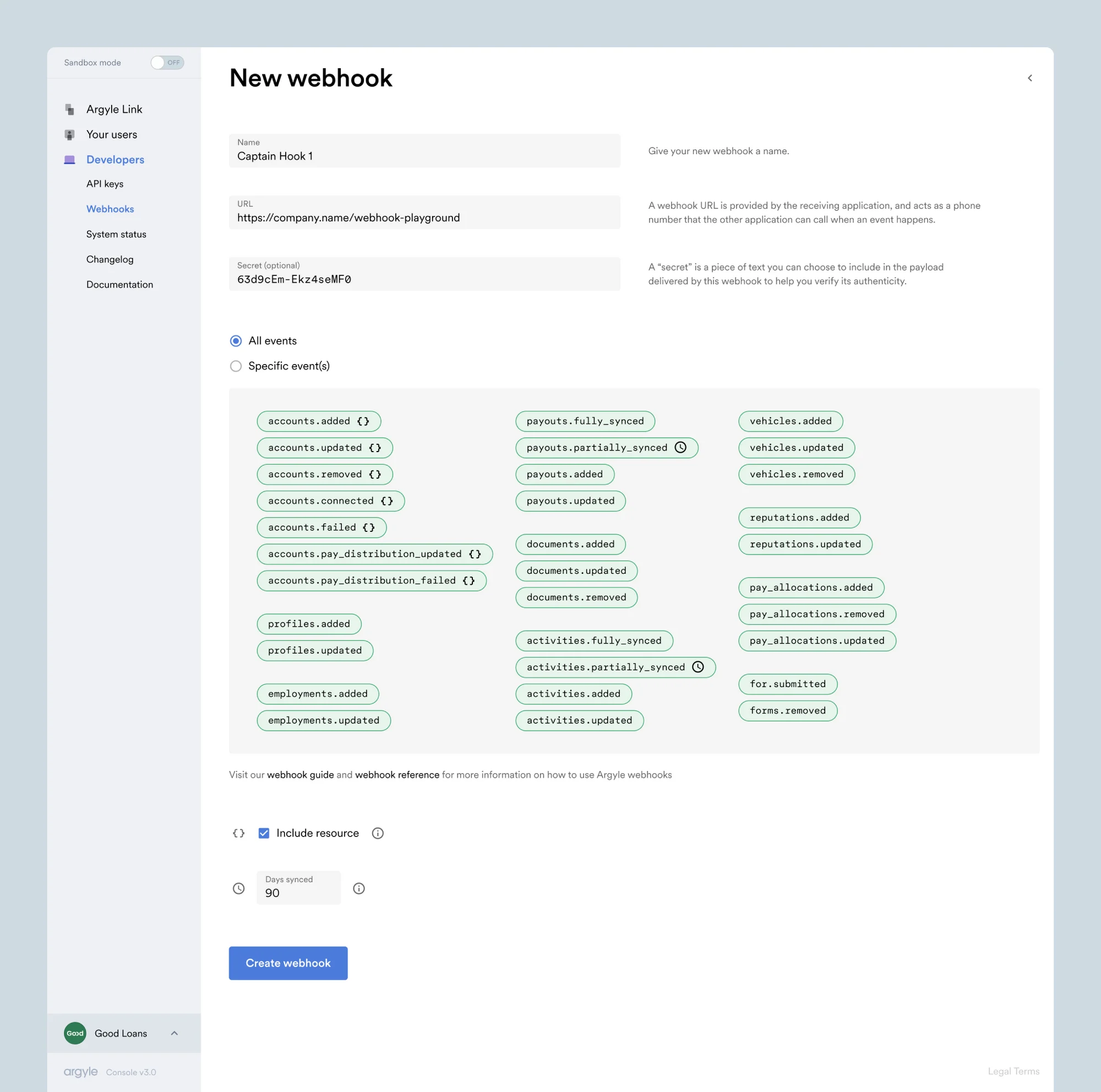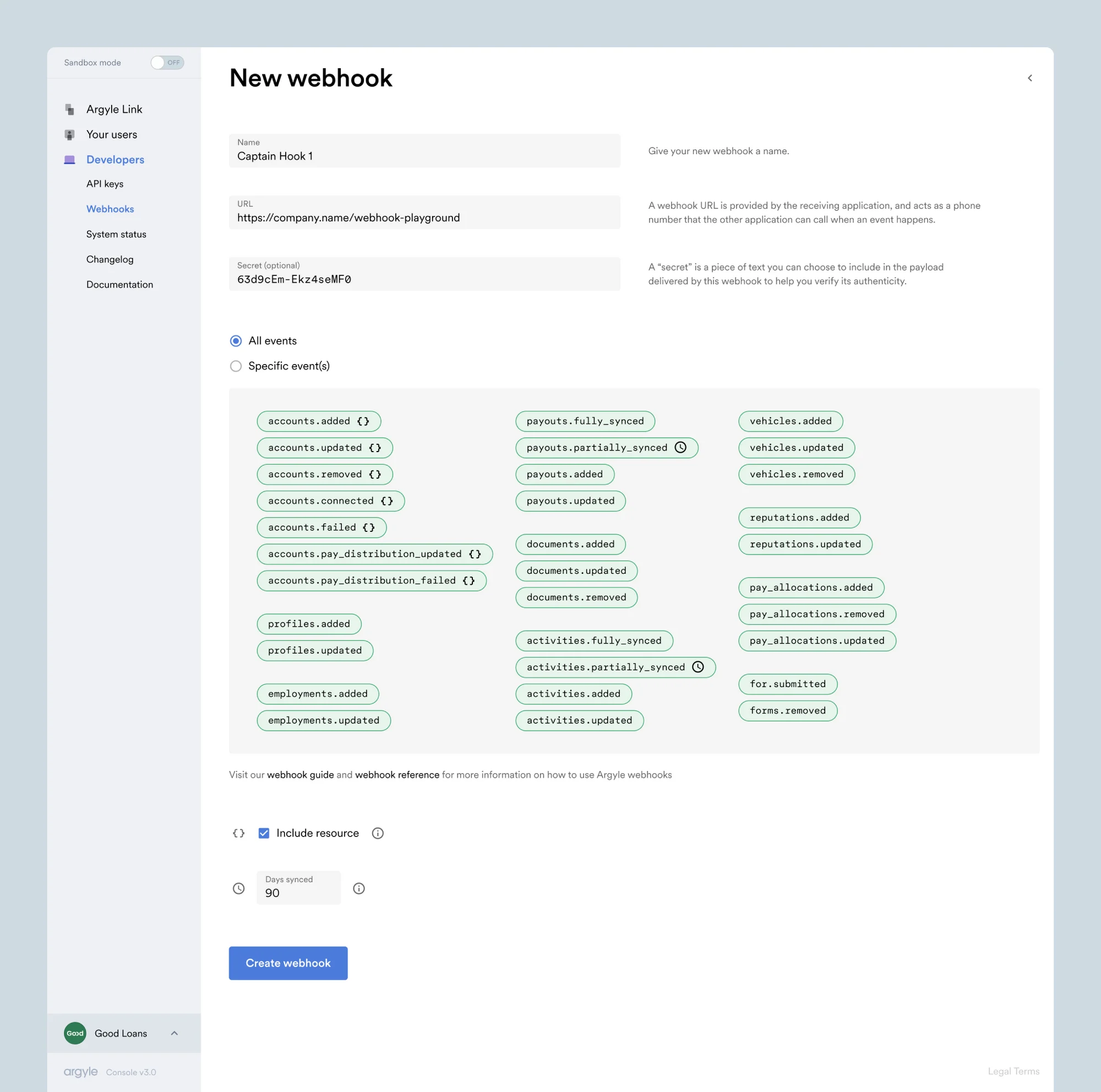 These interfaces provide a simple, UI-based way of interacting with webhooks. You can also use webhooks by interacting directly with the API. Consult the Webhooks reference for more information.
---
What happens when a customer's last required or remaining payment is less than the amount configured in a pay allocation?
In some situations, such as when a user's final loan payment is lower than the previous payments, you may want to adjust the pay allocations for the bank accounts that have already been added to the user's payroll system. For example, a customer has $40 left to pay on a loan, but their pay allocation is set to $100.
For a code solution, refer to the adjusting existing pay allocations section of our direct deposit switching guide to learn more.
Otherwise, you can ask the user to remove the pay allocation manually either:
After the user has fully repaid the loan, refunding the user the difference between their final payment and the required last payment
Before the user's final payment. You will then need to send the user an invoice or have the user confirm an ACH transfer of the final amount
---